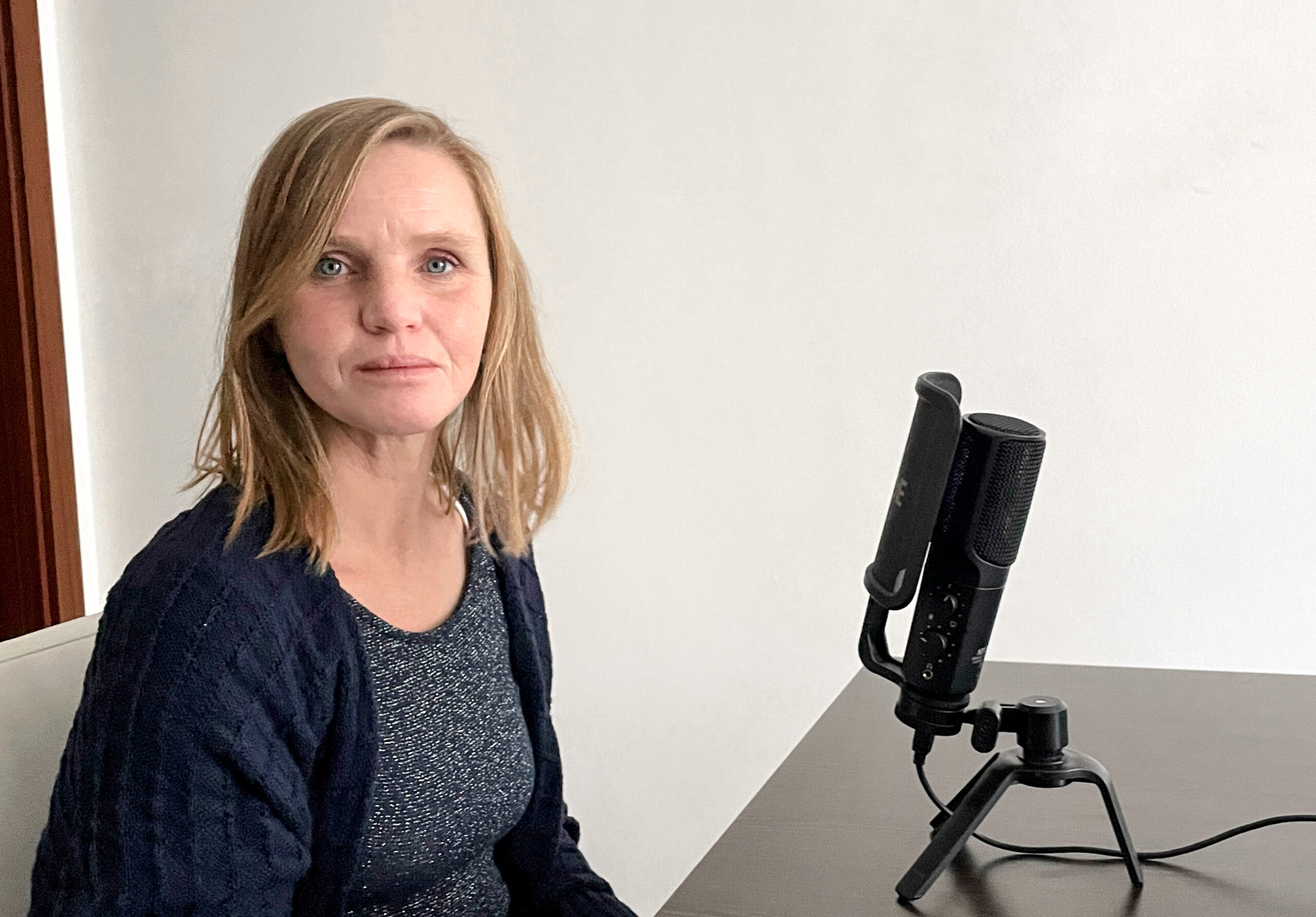 V dnešní rozhovoru se budeme zabývat otázkou DNA. Řekneme si například, co se skrz ní dá rozpoznat, jak se využívá v trestním řízení, ale třeba i to, jak velký vzorek je nutné mít k identifikaci DNA. Mám radost, že k tématu s námi pohovoří paní doktorka Dagmar Bystřická, soudní znalec v oboru zdravotnictví a také kriminalistika se specializací na molekulární biologii a genetiku.
Rozhovor si můžete poslechnout i formou podcastu:
Na úvod – mohla byste trochu více představit Váš obor a případně nám říct, jak se využívá v trestním řízení?
Jsem soudní znalec v oblasti zdravotnictví a kriminalistiky, přičemž více se pohybuji ve zdravotnictví.
Oslovili mě s pár zajímavými posudky, protože celý život pracuji v oblasti genetiky a molekulární biologie, takže to, co se týká kriminalistiky a zdravotnicí je všechno to, co je kolem DNA a biologického materiálu. Mým oborem je hlavně deoxyribonukleová kyselina – DNA. Používá se jako stopa, to asi všichni ví a je zde bohužel spoustu misinterpretací, co všechno genetika dokáže odhalit. Myslím si, že někdy je až moc přeceňována a je lepší, když je člověk pokornější.
Když jsme u toho, co se dá z DNA rozpoznat, četla jsem, že se dá rozpoznat dokonce i podoba člověka, jako je barva očí, vlasů, a dokonce třeba i to, na co má talent. Je to tak?
Určitě nějaké tvrdé genetické markery existují, ale myslím, že je zatím neznáme, protože lidský genom se skládá asi ze tří miliard bází. Můžete si pod tím představit 3 miliardy písmenek. Dřív se myslelo, že veškerá DNA je kódující, že jsou to nějaké kódující geny, ale asi v roce 2003 se zjistilo, že to tak vůbec není a že přibližně 98% DNA, a čísla se pořád mění, je vlastně nekódující DNA. A že člověk má asi 22 250 genů, což odpovídá velikosti genomu např. myši.
Počet genů tak rozhodně neodpovídá evolučnímu vývoji organismu, takže máme strašně málo kódující DNA a o nekódující DNA se dřív myslelo, že je tzv. junk DNA, která je k ničemu. Ale přišlo se na to, že má velmi vysoký potenciál v regulaci tzn. ve vypínání a zapínání genů.
Máme tedy nějakou genetickou výbavu. Kolem máme strašně moc věcí, co tu výbavu ovlivňuje. A pak je tady velmi velký vliv prostředí. Ale člověk je takový povýšený a pořád se snaží najít ty geny, které zodpovídají za určité konkrétní vlastnosti. Ale pořád nemáme osekvenovaný celý genom, tudíž stejně neumíme přečíst všechny informace a dát je dohromady. V genomu jsou navíc tak složitá místa, která se ani nedaří osekvenovat. Jsou to např. pseudogeny, to jsou velmi podobné geny atd.
O talentu bych vůbec nespekulovala. Určitě tam je nějaký potenciál a pak záleží na píli a prostředí, jak se talent může rozvinout. Nevěřím v to, že nejsilnější jsou genia a musí vám tak něco jít, protože to máte geneticky, to vůbec. Spolupracujeme ale třeba s olympijským týmem, kde jsme se snažili najít geny, které predisponují olympioniky k jejich výkonům. Našli jsme asi 4-5 genů, které jsou v utajení, ale opravdu si nemyslím, že je to zrovna o genech, ale spíš o prostředí a o povaze člověka, jestli ho to, co dělá baví.
A co se týká barvy očí a hlasu?
Za barvou vlasů stojí asi 13 genových polymorfismů nebo variant a asi 11 genů. Škála barev vlasů je dána jednak tímhle a jednak, jak vy vůbec barvu vlasů vnímáte. Každý ji totiž může vnímat jinak, to je další faktor, který to ovlivňuje. Pak také světlo, které svítí na vlasy a podobně. Je to tedy polygenní dědičnost, kde hraje roli víc genů a myslím si, že ani nevíme, které všechny geny jsou v tom zainteresovány, ale já se tím úplně nezabývám, takže nedokážu říct přesně.
U očí jsou majorgeny, kterých je několik a minorgeny. Pak zase záleží na tom, kolik se produkuje melaninu v melanocitech, je tam eumelanin, afelmelanin. U barvy duhovky záleží, jak je rozšířená čočka, v jakém světle to vidíte. Vždy jsem učila studenty, že modroocí rodiče nemůžou mít hnědooké dítě, protože barva pro tu modrou barvu očí je recesivní, skrytá a není dominantní. Dominantní je ta hnědá barva, ale teď jsem se dočetla, že tam působí ještě minorgeny, a že i rodiče, kteří mají hnědé oči můžou mít světlooké dítě a naopak. Je to celé komplikovanější a jak říkám, jsou tam minorgeny, majorgeny, které to ovlivňují, takže si vůbec netroufám tvrdit, že umíme říct, že bychom měli osekvenovaný genom a dle něj určili, jakou barvu očí člověk má.
Mohli bychom ale určit krevní skupinu.
Pojďme se podívat na to, jak samotná identifikace DNA probíhá. Existují normované postupy, které popisují krok po kroku, aby bylo odebráno správně?
Mám zkušenost z naší laboratoře. Fungujeme na vokálních stěrech, což se také používá právě pro forenzní genetiku pro určování DNA profilu a ze své praxe vím, že je potřeba stěr udělat pořádně, že to není takové to, že jenom strčíte někomu tamponek do pusy, rychle ho vyndáte a potom z toho uděláte profil.
Nejsem sice kriminalista, ale když máme špatný odběr, tak z toho těžko děláme vyšetření. Nicméně stanovení DNA profilu není tak náročné jako nějaká cílená genetická analýza, myslím na množství a asi i kvalitu DNA. Tam je potřeba zajistit, aby vzorek nebyl ničím jiným kontaminován.
Při zajišťování stop se stává, že je tam směsný vzorek, kdy je velmi těžké určit konkrétní DNA profil. Ten se pak porovnává s profily podezřelých nebo dalších osob, které v případě hrají nějakou roli.
Pro klasické stanovení DNA profilu potřebujeme kolem 10 ng na mikrolitr. Nevím, jestli si pod tím někdo něco představí, ale když je tam třeba jenom 1 ng DNA, tak je to už trošku problém. Metoda, která umí naamplifikovat vzorek se musí upravit abychom se dobrali výsledku.
Měli jsme případ, kdy mi rodiče syna, který byl v kómatu po autonehodě a nemohl jim tak říct, jak k ní došlo, přinesli rozbité přední sklo auta. Chtěli zjistit, jestli je na skle DNA jejich syna nebo spolujezdce, který žije, vnímá ale říká, že řídil jejich syn, který je v kómatu. Sklo leželo asi 3 roky v garáži a bylo celé špinavé ještě po té bouračce, takže jsme se snažili odizolovat z něj nějaký materiál na stanovení profilu, protože jsme měli profil toho syna, to samozřejmě nebyl problém, i když je v kómatu. Bohužel se nám to nepodařilo. Jde o to, aby DNA nebyla zničená, aby tam nebyly nějaké inhibitory PCRs, kterou to amplifikujete. Tedy jednak, aby bylo dostatečné množství a aby tam bylo co nejméně inhibitorů. O vzorek, který dostanete v laboratoři se musíte postarat tak, aby byl ve správných podmínkách, aby nedošlo ke kontaminaci, i když DNA je poměrně dost stabilní molekula oproti třeba RNA molekule, takže když máte nějaký stěr nebo od konkrétního člověka nějaký typ vzorku, tak to vůbec není problém a dostanete se k přesnému DNA profilu. Problém je, když je to stopa někde sebraná a ani nevíte, kdy ta stopa vznikla, to se nedá z toho vzorku určit. Tam potom může nastat nějaký problém v identifikaci.
Máme metody, kterým se říká barkoding, kdy dokážeme určit např. z jakého organismu DNA pochází. Když máte stopy krve a nevíte, jestli je zvířete nebo člověka, tak to se dneska už umí identifikovat a určit poměrně přesně.
Překvapilo mě, že jste se to snažili udělat ze skla, které bylo 3 roky v garáži. Šlo by to po těch letech vůbec zjistit?
Možná kdybychom měli lepší metody, tak ano. My jsme to udělali podle našich takových poměrně jednoduchých laboratorních metod. Setřeli jsme to tamponkem, zkoušeli jsme ho namočit. Kdybych se té analýze věnovala rok a snažila se ze všech stran, tak bychom se k výsledku možná dobrali, ale nikdy by nebyl úplně stoprocentní. To vlastně není ani když děláte třeba paternitní profily, tam nikdy nemáte shodu úplně 100%. Té DNA bylo opravdu hrozně málo a zřejmě byla i nafragmentovaná, protože tam působí ten čas a byly tam nějaká asi rozpouštědla. Něco v tom prostředí nám tu DNA zničilo.
Dá se ale použít i velmi starý vzorek, když se tomu opravdu věnujete. Izoluje se DNA z kostí, nebo ostatků, dnešní techniky to dovolují a záleží, jak přesně to potřebujete stanovit a co to je za důkaz a na okolnostech, kterých je spousta.
Jak spolehlivá je identifikace podle DNA?
Pokud máte dobrý kvalitní vzorek, tak si myslím, že genetika je velmi exaktní a přesná. Profil se dá opravdu stanovit přesně, ale záleží na metodě. Jsou metody, které jsou přesnější a které jsou méně přesné. Když potřebujete co nejpřesnější výsledek, tak použijete tu nejpřesnější metodu. Záleží na laboratoři, vybavení a kitu, který na stanovení profilu používáte.
Zmiňovala jste uchovávání DNA. Jsou případy, kdy by se dala konstatovat nepoužitelnost právě z toho důvodu, že vzorek nebyl správně uchovávaný?
Určitě. Izolovali jsme např. DNA z fixovaných kostních buněk, byly to jednoduše buňky kostní dřeně, které byly fixovány u pacientů s nádorovým onemocněním, hematologickou malignitou. Nikdy jsme nevěděli, kolik je tam buněk a snažili jsme se z toho izolovat DNA a ono to šlo.
A pak jsou amplifikační metody celogenovová aplikace, kdy si namnožíte z těch pár buněk genom a docela hezky to fungovalo. To bylo fixováno metanol kyselinou octovou, což taky není úplně ideální.
Ale izoluje se DNA právě i ve zdravotnických laboratořích i z takových bločků. Jsou to FTP bločky a z nich se velmi těžko DNA izoluje, často je fragmentovaná, ale stejně to je kvůli diagnostice důležité, tak se snaží zdravotníci dobrat nějakého výsledku. To je teda způsob uchování.
Pokud uchováváte DNA v nějakém kufru nebo ve vodě, my je uchováváme v -20 až -30 stupních, tak se s ní nic nestane. Jakmile je to ale jiný materiál, může tam být problém. Taky se nám stalo, že jsme měli mozkovou tkáň a DNA byla úplně fragmentovaná, nepoužitelná a myslím si, že museli nechat vzorky pod UV zářením, které DNA zničilo a nedalo se s ní pracovat. Záleží ale, co potřebujete. Vůbec nevím, jestli by to stačilo na DNA profil, ale je možné, že ano.
Jaký je nejmenší možný vzorek, který potřebujete mít pro zjištění DNA?
Jak jsem mluvila o tom skle, tam to bylo pod 1 ng na mikrolitr a šlo to obtížně, protože DNA byla nějakým způsobem kontaminovaná, anebo zničená. Když ale máte i ten 1 ng na mikrolitr, tak to právě jde.
Kdybychom použili celogenovou amplifikaci a potom porovnání s nějakým jiným profilem, tak by to asi šlo.
Teď po nás někdo třeba chtěl zjistit záměnu vzorků. Bylo to z krevní plazmy, a tak jsme zkoušeli izolovat. Bylo to kolem 1 ng, takže teoreticky by to šlo, ale pak záleží zase na kolik procent vám stačí říct výsledek. Musíte k tomu mít druhý vzorek, tedy musíte vědět, proč to vlastně chcete. Když máte srovnávací profil, tak určitě zjistíte to, co potřebujete. Kdybyste ze vzorku měla jen tak říct, kdo to je, tak by to nešlo.
Záleží pak také na kontaminaci vzorku, protože to je pak velký problém.
Napadá Vás ještě nějaký jiný případ, který jste řešila a který byl něčím komplikovaný nebo zajímavý?
Napsal mi pán, který byl odsouzen. Potřeboval napsat znalecký posudek v tom smyslu, že našli na místě činu ve vykradené kanceláři kus mikiny, ve které byl biologický materiál. Šlo o kapesník, do kterého se někdo vysmrkal, nebo něco podobného. Z toho se odizolovala DNA a to sloužilo jako důkaz proti tady tomu člověku. V dopise psal, že takové staré mikiny nebo hadry používali někde v garážích, kde jednoduše někdo mohl kus látky vzít a přemístit ho na místo činu. Napsala jsem posudek, že sice známe DNA profil, který byl získán ze vzorku, ale nevíme, kdy ten vzorek vznikl, tedy jestli vznikl při kriminálním činu nebo předtím. Nemyslím si, že někdo by byl tak hloupý, a při vykrádání kanceláře tam nechal takovou stopu. Na to se mi zdál intelingentní.
Každopádně se cítil neprávem odsouzen a hledal způsob, jak znovu případ otevřít a to se podařilo, začali se tím znovu zabývat. Já jsem byla jako nezávislý expert a vůbec jsem nedělala analýzu DNA v laboratoři. Jen jsem měla vysvětlit, proč to nemůže být hlavní důkaz. Tahle DNA je přenosná, když někomu vytrhnete pár vlasů a dáte je někam na místo činu, tak se tam najdou a profil se z nich udělá. Toho biologického materiálu někdy stačí velmi málo a zase záleží s jakou přesností. Tady o nic nešlo, takže i kdyby to vyšlo trošku špatně, tak by se to mělo ověřit. Pokud se to ověří, mělo by to vyjít zase stejně atd. Zjistila jsem ale, že vzorky byly nějak zlikvidovány, a že už nebyly k dispozici, takže i když by celou analýzu DNA se stopami toho biologického materiálu chtěl někdo ověřit, tak to nejde, protože ta stopa ani materiál už není. Je jen člověk, který je obviněný.
Někdy se stane, že materiál spotřebujete na analýzy, musíte to třeba zopakovat, protože to poprvé bylo nepřesné, takže materiál musíte vzít znovu a dojde vám. To se může stát, ale mělo by to být zaznamenáno a mělo by se vědět, proč ten materiál není, a že to nebyl úmysl, aby se celá analýza nemohla zopakovat.
Ne všude pracují úplně stoprocentně poctiví lidé. Nechci nic nějak zpochybňovat, ale to si myslím, že je základ. Když dělám paternity, respektive s kolegou, tak si vzorečky nechávám, uchovávám, aby se test dal zopakovat. Myslím, že to je důležité.
Existuje právní úprava, která se týká DNA?
Zákon o nakládání s DNA podle mě ještě nebyl ustanoven, zatím se jedná pouze o návrh.
Třeba ale my ve zdravotnictví máme povinnost pokaždé když pracujeme nebo nakládáme s DNA, předložit k podpisu klientovi, nebo pacientovi tzv. informovaný souhlas s genetickým laboratorním vyšetřením a tam je, k čemu je DNA použita, že byl seznámen s postupem, proč je vyšetřovaná a zda souhlasí nebo nesouhlasí se skladováním. Podepsané to uchováváme v laboratoři ke každému vzorku a když nesouhlasíte se skladováním, tak za nějakou dobu vzorek zlikvidujeme a zanonymizujeme tak, aby ho nikdo nemohl zneužít.
Co se týče skladovací doby, v příručce kvality je, že to je kolem 20 let. Potom záleží, jak máte velkou kapacitu laboratoře, kolik vzorků zprocesujete za rok apod.
DNA uchováváme v -20 až -30 stupních, ale v tom zdravotnictví je to podchyceno tímto.
Když dělám profil, tak mi také každý podepisuje informovaný souhlas. Ovšem nevím, jak je to třeba u policie, protože tam nepracuji. Jestli jim také někdo něco podepisuje jako souhlas s nakládáním. Tam to asi funguje trochu jinak. Četla jsem, že hrozí pokuta tomu, kdo by nedal DNA a vlastně kdokoli. Kdo je nevinný, tak ji zřejmě poskytne, aby byl vyloučen z vyšetřování.
Napadají Vás nějaké základní právní problémy, které se třeba s nakládáním s genetickými informacemi pojí?
Jednak to uchovávání vzorků, které nefunguje dlouhodobě, protože to vlastně nikdo nevyžaduje.
Dále si dneska můžete nechat osekvenovat svůj genom do nějaké míry. Samozřejmě pokorně, všechny informace se nedají celogenovovým sekvenováním zjistit. Jsou zkrátka komplikované oblasti nějakých repetic, kde nevíme a ještě to neumíme. Řeší se právě, jestli informace, protože to jsou poměrně velká data, jsou zneužitelná a jestli se můžou dát pacientovi. Dneska jako samoplátce si to můžete zaplatit, takže data vám určitě patří.
Byly ale spekulace, že data nemůže člověk ani dostat, protože jsou tak citlivá. Přitom je pořád stejně neumíme všechny přečíst. Nevím, jestli to je jenom můj názor, ale ještě jsme pořád na začátku vzhledem k té epigenetice. To je nový obor, kdy máme nějakou genetiku a pak vliv prostředí a nekolidující DNA, která zapíná a vypíná geny atd.
Myslím, že ta data jsou zatím těžko zneužitelná, protože je neumíme pořádně zanalyzovat a přečíst. Já jsem člověk, který se nebrání tomu zjišťovat víc a víc informací, podle mě je to důležitější než říct, že je to tak citlivé, že se tomu nebudu věnovat. I to vedlo k tomu, že když jsem pracovala v nemocnici, byla tam genetická data považována za citlivá. Tzn. když máte nějakou mutaci, která vás může ohrozit na životě, nikdo o ní neví, protože místo toho, aby to bylo třeba v databázi a věděli o ní všichni lékaři, tak se o tom neví a nemůže se kvalifikovaně tomu člověku pomoct.
Dnes už existuje obor farmakogenomika, kde je známo, že varianty genů zásadně ovlivňují metabolismus léků. A třeba i kvůli tomu je to důležité znát, nebo to může pomáhat v nastavení správné léčby a je to důležité i pro diagnostiku.
Jak je to s DNA u kosterních nálezů?
S kostmi jsem nepracovala, ale určitě jsou protokoly na izolaci DNA z kostí. Je to poměrně komplikovanější, protože to musíte dekalcifikovat a dostat se k buňkám, rozdrtit kost v podstatě na prášek a pak záleží, jestli máte štěstí nebo ne, a kolik DNA z toho vyizolujete.
Samozřejmě se to děje, u fosilních nálezů se určitě snaží dohledat genetici třeba původ, kam to patří, což se na nějaké úrovni určitě daří. Jde to a dělá se to a záleží zase, v jakém prostředí kost byla, na vnějších vlivech a na tom, jak jste zkušený. V molekulární biologii určitě potřebujete i zkušenosti, jak se máte postavit ke vzorku, jaké metody máte použít. Někdo umí z kostí izolovat, někdo z jiných tkání, je to různé. Protokoly, nebo postupy na to ale určitě jsou.
Ještě mě zajímalo, jak je to s jednovaječnými dvojčaty. Jak se tam určuje DNA, mají ji stejnou?
To je opravdu zajímavá otázka. U těch monozygotních dvojčat je to tak, že když uděláte klasický DNA profil pomocí standardních metod, tak vám vyjde identický, protože se porovnávají určité markery.
Dle literatury lze rozlišit monozygotní dvojčata, ale musíte osekvenovat celý genom. Prý se liší průměrně o 5,2 mutace. Dochází při tom k embryonálnímu vývoji mutací, které jsou potom specifické pro to dvojče. Dokonce se třeba nějaká mutace stane u toho jednoho dvojčete a u toho druhého se najde jenom ve cca 20 % buněk. Nevím, jak přesně to zjistili, protože ty buňky se neustále dělí a záleží, v jaké fázi dojde k mutaci a potom klon z buňky, která zmutovala má tu samou mutaci.
Stejné je to i u vrozených vývojových vad. Když máte třeba Downův syndrom, to je trizomie chromozomu 21, tak někdo má čistý down tzn. ve všech buňkách, má trizomii chromozomu 21, ale my to vlastně nevíme, protože vždycky řešíme jenom periferní krev nebo plodovou vodu. Nikdo neudělá biopsii mozku nebo kůže, jestli je tam taky opravdu trizomie chromozomu 21. Zjistilo se ale, že často tyhle vrozené vývojové vady jsou ve formě mozaiky, že část buněk je s trizomií a část je normální. Potom záleží, ve kterém orgánu ta trizomie je, a to samozřejmě ovlivňuje i to postižení, jak je těžké, jestli je lehčí nebo těžší. I mezi lidmi s Downovým syndromem máte rozdíly. Někteří mají občanku, někteří jsou úplně mentálně postižení. Hraje tam ještě roli určitě i prostředí, jak se tomu člověku věnujete atd.
Je pravda, že když vám v těhotenství dělají genetické testy, tak tam mohou dát nějakou pravděpodobnost, tedy s jakou pravděpodobností se může stát, že to dítě bude mít Down.
Ano. Řeknou, že máte pravděpodobnost 1:30, ale tzn. že 29 dětí bude normálních a jenom jedno bude postižené. Je na to potřeba myslet takto.
U dvojčat je velmi zajímavé, že DNA profil je poměrně komplikované zjistit u těch monozygotních a rozlišit těch 5 mutací na ty 3 miliardy písmenek, ale za to mají velmi unikátní otisk prstu, protože ten se formuje až během embryonálního vývoje.
Myslím, že kdyby byl nějaký kriminální čin, ve kterém by figurovala monozygotní dvojčata, tak na základě otisku by bylo přesnější někoho identifikovat, než na základě DNA.