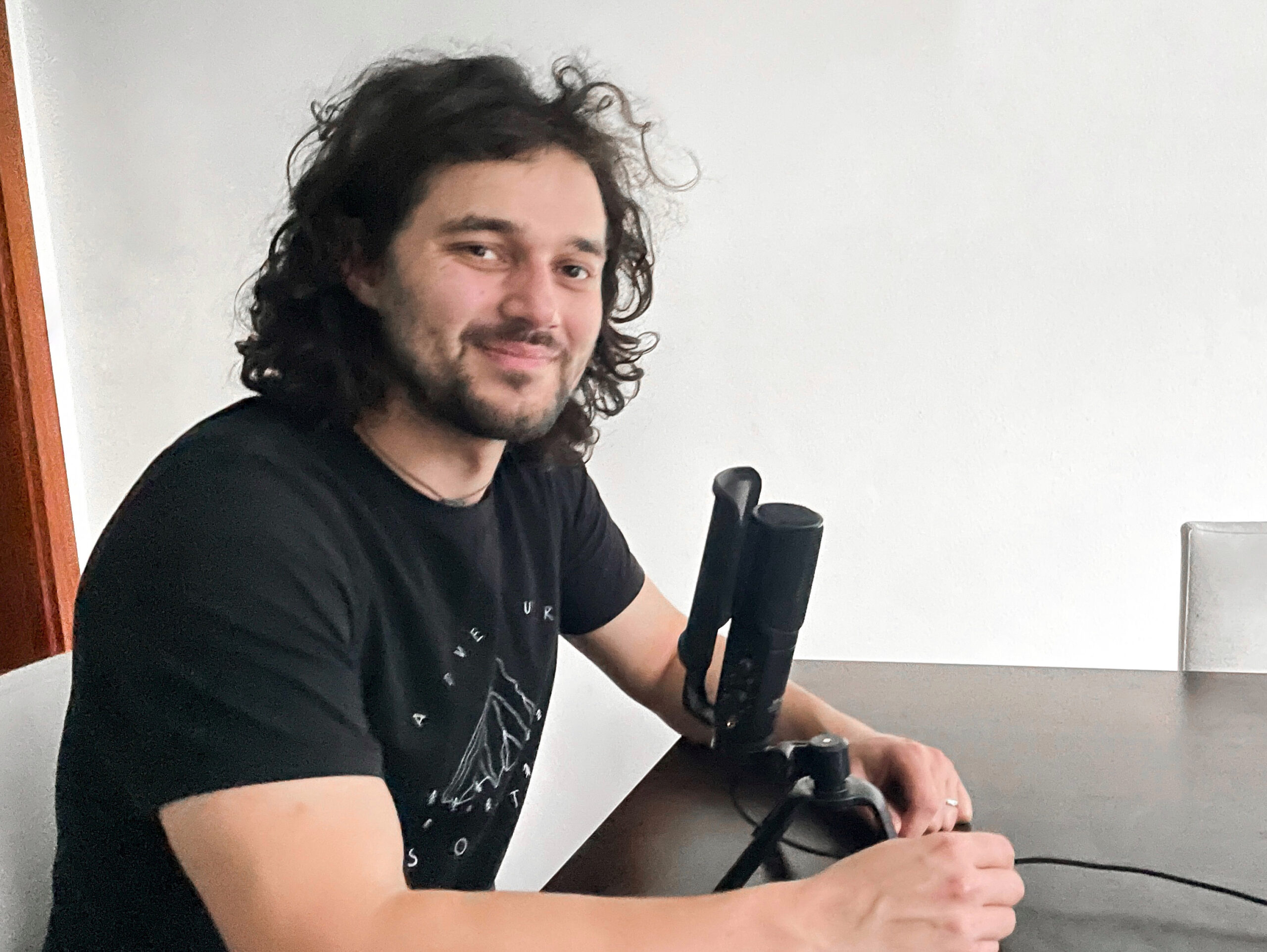 V nedávné době byla Ústavním soudem vydána právní věta, která se zabývala otázkou, jak na podmíněné propuštění. A právě ta je tématem dnešního rozhovoru s JUDr. Jakubem Drápalem , M.Phil., Ph.D.
Pan doktor je vědecký pracovník Univerzity Karlovy a Akademie věd, specializuje se na kriminologii a penologii. V minulosti pracoval jako asistent ústavní soudkyně Kateřiny Šimáčkové, zároveň je spoluzakladatelem webu jaktrestame.cz.
Rozhovor je možné si pustit i ve formě podcastu (k nalezení také na Podcasts a Spotify)
---
Už jsem nastínila důvod dnešního rozhovoru a tím i nedávné vydání právní věty Ústavního soudu. Celé rozhodnutí najdete i spolu s podcastem zde, nicméně mohl byste nám daný případ představit, o co tam šlo? A proč se právě otázka, jak na podmíněné propuštění, stala klíčovou?
Je to jeden z nálezu Ústavního soudu. Jeden z mnoha, které Ústavní soud v několika posledních letech vydal v souvislosti s podmíněným propuštěním a jedná se o zajímavý případ relativně nezvyklý, kdy odsouzený vykonával delší několikaletý trest a předtím, než byl podmíněně propuštěn obvodním soudem, tak o jedno období dříve nebyl podmíněně propuštěn obvodním soudem. Zároveň v tom dřívějším zamítavém rozhodnutí mu obvodní soud naznačil, co všechno by měl na svém jednání změnit.

Skutečně na sobě zapracoval a všechno zohlednil tak, že jeho kázeňské hodnocení bylo vynikající. Pohyboval se mimo věznici, zajistil si dopředu zaměstnání se zaměstnavatelem, který mu měl poskytnout peníze do první výplaty, bezplatné ubytování, odtrhl se od svého minulého života a od závadového prostředí. Ústavní soud to poté hodnotil jako zcela ojedinělý a nadprůměrný případ podmíněného propuštění. Skutečně něco, čím se soudce běžně nesetkává.

Obvodní soud rozhodl o podmíněném propuštění, nicméně vzhledem k stížnosti státního zastupitelství o tom rozhodoval městský soud, který rozhodl o tom, že se podmíněným propuštěním ven nedostane, a že by na sobě měl naopak ještě zapracovat, přičemž to odůvodnil primárně jeho rozsáhlou trestní minulostí.

Ústavní soud na to zareagoval vyjádřením, že pokud městský soud takto zasáhl, měl to detailně odůvodnit a nemohl pouze obecně odkázat trestnou činnosti páchanou v minulosti, protože to se pak blíží k tomu, že odsouzení s určitou trestní minulostí, i když na sobě velmi silně pracují, by nemohly být takřka nikdy propuštění.
Přijde Vám v této souvislosti systém dostatečně předvídatelný?
Plně ne, protože je založen na tom, že budeme zkoumat nápravu odsouzeného, což je dobrá myšlenka. Nicméně u části odsouzených to plně zkoumat nemůžeme.
Pokud část odsouzených vykonává relativně krátké tresty, třeba okolo jednoho roku, tak si skutečně myslíme, že je někdo schopen napravit se za několik měsíců, zásadně změnit svoji životní trajektorii, začít činit životní výrazně jiná rozhodnutí? To asi úplně ne.
Principy, na kterých máme dneska vystavěné podmíněné propuštění nejsou úplně vhodné pro jednu část vězeňské populace a naopak ta druhá část vězeňské populace, kterou tvoří často recidivisté opakovaně páchající trestnou činnost může být zklamaná tím, že i když na sobě jednotlivci pracují jako tento zcela ojedinělý pachatel, tak jim přesto bude podmíněné propuštění zamítnuto.
Myslím, že zakročení Ústavního soudu zde bylo podstatné, protože právě proto, aby to bylo předvídatelné je potřeba, aby i případné zamítnuté rozhodnutí Městský soud řádně odůvodnil. Je možné, že Městský soud na svém názoru setrvá a přijde s dostatečně odůvodněnými argumenty, kvůli kterým bude muset odsouzený počkat dalších 6 měsíců, než bude moci opětovně požádat nebo podat návrh a být propuštěn podmíněně.
Pokud se nepletu, principy pro podmíněné propuštění jsou 3. Přijde Vám, že jsou tyto podmínky stanovené zákonem dostačující?
Nejnáročnější kritérium je právě očekávání vedení řádného života, takže to, že se pachatel napravil a že bude vést nový život. To je relativně hodně obecné kritérium a pokud by ho někdo detailněji nespecifikoval, tak by to byl dle mého problém.
Tak, jak ho Ústavní soud upřesnil ve velkém nálezu ÚS 428/18, je myslím dostatečné a tím, že na něj navázalo větší množství nálezů, tak se z rozhodnutí stala již relativně silně ustálená judikatura. Podmínky, tak jak jsou interpretované Ústavním soudem, jsou dnes dostatečně jasnější.
Nicméně na Právnické fakultě Univerzity Karlovy jedna studentka, se kterou jsem spolupracoval, na toto téma napsala diplomovou práci, ve které zkoumala, zda se obecné soudy řídily nálezem 428/18 a dvěma dalšími nálezy, které následovaly velmi krátce potom na otázky podmíněného propuštění a zjistila, že rok poté soudy rozhodovaly takřka stejně jako těsně před vydáním tohoto nálezu. Minimálně tedy rok poté judikatura Ústavního soudu ještě obecné soudy nepřesvědčila. Je otázka, zda se tomu děje nyní, protože vidíme, že Ústavní soud přibližně co 4 měsíce vydává nález o podmíněném propuštění, kde opět kritizuje ty samé věci, které už byly kritizované dříve. Je také otázka, zda Ústavní soud v tomto tempu vydrží, nebo zda se obecné soudy přizpůsobí této judikatuře, či zda se potkají někde uprostřed.
Ono to je ale i náročné. Rád bych uvedl, že soudcům není poskytována pomoc při předvídání nápravy, nebo očekávání vedení reálného života. Tedy zjednodušeně, že se nebude dál páchat trestná činnost. V zahraničí to přitom funguje relativně dlouho. Existují programy, které ukazují, s jakou pravděpodobností daný odsouzený bude v určitém období páchat trestnou činnost. Myslím, že Institut pro kriminologii a sociální prevenci zvažuje práci na nějakém podobném programu, ale rozhodně ještě není nasazený.
Tedy je škoda, že soudce nemá dostatek informací. Projekt, který se to trošku snažil změnit byl projekt Křehká šance 2, který šel výrazněji více do detailu. Po tom, co skončilo financování z norských fondů, skončil i projekt.
Když to shrnu, hlavní mezery současného stavu vidíte v tom, že by byla potřeba lepší definice předvídatelnosti odsouzeného a potažmo pomoc soudům, která by pomohla vyhodnotit, zda je možná náprava a jak si odsouzený vlastně vede?
Jednou z věcí je, že by se mělo soudcům poskytovat více informací a v jasnější podobě.
Myslím, že další podmínky jsou relativně dobře stanovené i judikaturou Ústavního soudu nebo upřesněné, ale jednou z mezer je právě to, že nediferencujeme mezi různými skupinami pachatelů. Tedy pokud se budeme snažit rozhodovat na základě nápravy u někoho, kdo je ve vězení několik měsíců, tak to prostě nestihneme. Bylo by férovější si říct, pojďme si jasně stanovit pravidla.
Pokud se podíváme do zahraničí, tak vidíme někdy možnosti poloautomatického podmíněného propuštění odsouzených s krátkými tresty.
Další možnost je třeba radikálnější zkrácení trestu, které jsou ukládané a zase výraznější omezení možností podmíněného propuštění. Ve Švýcarsku a v několika dalších zemích např. v Nizozemsku, nebo ve Švédsku je možnost ukládat částečně odložené tresty odnětí svobody, takže soudce už dopředu rozhoduje, jaká část trestu bude vykonávána ve vězení a jaká část pak na svobodě. Takových konceptů je hodně a mnoho z nich má spolu spojené různé problémy stejně jako ten náš, který máme teď.
Existuje v zahraniční fungující systém, od kterého bychom se mohli inspirovat?
Myslím, že i v zahraničí o tom víme strašně málo, stejně tak jako toho víme málo o tom našem. Jak to reálně funguje, na základě čeho soudci rozhodují a proč. Belgický systém má myslím možnost poloautomatického propuštění, ale neopovážím se říct, že je to někde v zahraničí lepší. Čistě teoreticky by ale právě zmíněná Belgie mohla být určitým způsobem inspirací.
Máte pocit, že současný systém dostatečně motivuje odsouzené k nápravě?
Začal bych motivací na podmíněné propuštění, což se označuje za jednu z hlavních. Pro odsouzeného je to plně pochopitelné, kdo má možnost jít ven dřív, tak toho velmi rád využije a má to tak velká většina odsouzených. Ale problém nastává, pokud systém není dostatečně předvídatelný a pokud tak přibližně nevím, co bych měl dělat a co bych měl splnit.
Pokud různí soudci rozhodují odlišně, pokud různé soudy rozhodují odlišně pokud mi dostatečně nedají návod, co by se mělo dělat. V onom konkrétním případě byl odsouzenému dán návod, on podle něj jednal, ale stejně nakonec podmíněně propuštěn nebyl, i když byl tím zcela ojedinělým a nadprůměrným. Taak to je něco, co pak samozřejmě nebude vědět nejen on, ale nebudou to vědět ani ostatní na Ruzyni a zase to bude do určité míry odrazovat ostatní, aby se skutečně snažili.
Nezastírejme si ale ani to, že to odsouzení často jen tak nezkoušejí, a že na sobě opravdu pracují, často to tak není. Ale jsou to v něčem provázané nádoby. Pokud na sobě odsouzení nebudou pracovat, tak soudci nebudou mít potřebu jim vyhovovat a rozhodovat takovým způsobem, kterým by se odsouzeným líbilo. Takřka vždycky by měl být první stát, který s nimi začne pracovat a řekne, co od nich chce a pak už je na nich, aby se ukázali.
Zároveň bych ještě dodal, že ne vždycky existují možnosti pro odsouzené, aby na sobě pracovali, ne vždycky třeba máte ve vězení možnost projet programem, který by reagoval na vaše rizika a potřeby. Pokud se připravujete na propuštění, tak zase máme takřka nefungující postpenitenciární péči, takže je těžké získat ubytování, práci a tím pádem překlenout období, které se právě v tomto případě překlenout podařilo, ale není to běžné.
Tohle všechno odsouzené motivuje o něco méně. Myslím si, že by v ruku v ruce mělo jít jasně stanovit pravidla, podat jim nataženou ruku, a poté bychom mohli být do určité míry přísní a tvrdí, protože už bychom věděli, že z naší strany jsme udělali to, co bylo potřeba a pak ho už by to bylo pouze na odsouzených.
Působí to trošku jako začarovaný kruh…
Ano, mnoho z trestních věcí takto je, což znamená, že někdo musí vzít meč a to klubko provazu rozseknout.
Už jste nastínil, že jste zkoumal ukládání trestů vybraných trestných činů jednotlivými soudy. K jakému jste dospěl závěru? Trestají soudy trestné činy srovnatelně?
Koukali jsme se na různé případy a došli jsme k tomu, že často soudy rozhodují o stejných případech odlišně.
Podívali jsme se třeba na to, když jsou případy náhodně přiřazovány jednotlivým soudcům nebo kvazi náhodně jednotlivým soudcům v rámci specializace. Použili jsme náročnější statistické metody a charakteristiky případů odsouzených, abychom se podívali, jak velké rozdíly jsou mezi soudy. To úplně nejjednodušší, co jsme udělali bylo, že jsme dali stejné případy různým soudcům a státním zástupcům, a poté jsme počítali, jak odlišně rozhodovali.
Pak jsme třeba dali stejné případy nebo velmi podobné případy, které se lišily v nějaké drobnosti různým skupinám soudců a státním zástupcům.
A pak jsme koukali na to, jak velkou roli hrála, nebo nehrála třeba drobná změna ve výši škody, když se tím následně jednání přehouplo z jednoho odstavce do druhého. Možností, jak to zkoumat, je spousta a spoustu z nich jsme udělali.
V zásadě takřka všechny nám ukazují na to, že rozdíly mezi soudci jsou a že jsou významné. Stejně i v té diplomové práci na podmíněné propuštění, kterou jsem zmiňoval, také bylo dojito k závěru, že v případech, které byly velmi podobné, byl jeden propuštěn a druhý nikoliv.
Čím to podle Vás je?
Mnoho z toho je způsobeno dáváním soudcům vysokou míru diskrece uvážení bez toho, abychom jim dali dostatečné množství vodítek.
Možná pro ty čtenáře, kteří si myslí: "Tak on chce omezit diskrece soudců, chce zavést počítačové rozhodování", tak já rovnou dopředu říkám, že určitě ne. Měli bychom mít ale jasnější principy, na základě kterých tresty ukládáme. Měli bychom třeba mít jasnější, jak moc velkou tzv. slevu dáme za to, když obviněný uzavře dohodu o vině a trestu v různých typech případů o tom, jak posuzovat různé typy trestní minulosti atd.
Tohle všechno je něco, co bychom měli mít stanovené, co by měla rozebrat jak akademie, tak odvolací případně dovolací soud. Měli by být připravené nějaké referenční případy a tresty dalšími institucemi v České republice. Ale nic z toho nemáme, takže soudci dneska dáváme ohromnou možnost, aby ukládal tresty, kterému přijdou vhodné a neříkáme mu, jak se uvnitř té široké diskrece pohybovat, nebo mu dáváme instrukce velmi nejasné. To si myslím, že stojí za odlišném rozhodování soudců.
Vrátím se ještě k výzkumu. Dalo by se říct, kde byla největší rozdílnost mezi soudy?
Rozdílů je mnoho. Jsou jak mezi soudy, tak mezi soudci a velmi pravděpodobně bude rozdíl mezi jedním soudcem v průběhu několika třeba i dní.
Výzkumníci z Izraele provedli velmi známou studii, kde ukázali, že když soudce rozhoduje o podmíněném propuštění a je odpočinutý a najedený propustí 65% odsouzených, zatímco když už je hodně unavený a nenajedený, tak nepropustí takřka nikoho. A to jsou ti samí soudci. Systém v Izraeli byl nastaven tak, že rozhodovali myslím 4 hodiny v kuse.
Možné řešení je zase nemít takovéto styly jednání a mít to trošku více strukturované a reagovat na to, že soudci jsou jako každý z nás lidi. A že jednají v mnohém stejně. Ale abychom dokázali identifikovat, kde v tom systému je úplně nejvíc rozdílů, jestli je to na úrovni soudů, soudců, uvnitř jednoho soudce, natož odvolacích soudů, tak tak daleko ještě nejsme.
Dělal jste výzkum i na různé vlivy, které mohou ovlivňovat ukládání trestů, ať je to jejich výše nebo druh. Je tam i něco jiného kromě toho, kdy je soudce už vyčerpaný, hladový, bez nálady, a to pak v závěru může ovlivnit, jak se rozhoduje?
Těch aspektů je tam určitě několik takových.
Soudce neuvažuje jenom o tom, co je napsáno v obecné části trestního zákoníku o principech ukládání trestů, ale samozřejmě přemýšlí třeba i o tom, jak rychle musí vyřídit jednotlivé případy, takže ho tlačí rychlost.
V některých výzkumech jsme ukázali, že soudci jsou ochotní rozhodovat více trestním příkazem, tedy zjednodušenou procedurou a výměnou za to ukládat méně nepodmíněných trestů, protože trestním příkazem nelze uložit nepodmíněný trest.
Podobně soudci dávali anekdotální evidenci o tom, že dokud byly vykonávací řízení u alternativních trestů jednodušší, byli ochotni spíš je ukládat, ale jakmile se ztížilo rozhodování o výkonu peněžitého trestu, nebo jakmile se ztížila možnost uložit trest obecně prospěšných prací, tak najednou ty tresty začali ukládat méně.
Určitě třeba tento proces hraje velkou roli a když píšeme zákony, měli bychom přemýšlet o tom, jakým směrem toho, kdo podle nich jedná nasměrováváme a aby i ty nejjednodušší cesty, jak projít systémem, byly ty, které skutečně chceme, aby se jimi procházelo. A to dneska tak úplně není.
Jak vnímáte ukládání trestu pro prvotrestané?
V kriminologické literatuře je velká bouřlivá debata, jak by se měly trestat pachatelé s různou trestní minulostí. Existuje spíše malá skupina těch, kteří říkají, že k trestní minulosti by se nemělo přihlížet vůbec a že by se měla zohledňovat pouze závažnost trestné činnosti.
Ostatní říkají, že by se to nějakým způsobem zohledňovat mělo zejména třeba proto, že se každý velmi jednoduše můžeme dopustit nějakého trestného činu, můžeme uklouznout, může se nám něco stát. A že by tam mělo být určité beneficium pro prvopachatele, ale zároveň by nemělo být tak velké, aby trestní minulost nezačala hrát větší roli, než závažnost trestné činnosti. Protože dnešní systém máme vystavený na tom, že trestáme za trestný čin a nikoliv za to, jak ošklivou osobou jste, tudíž ten trestný čin by měl hrát největší roli.
Tedy pokud spáchá stejný trestný čin prvopachatel a ohromný recidivista, trest by neměl být více jak dvojnásobný. Recidivista by neměl dostat víc jak dvojnásobný rozdíl než prvopachatel. Toho můžeme docílit tak, že budeme ukládat delší tresty prvopachatelům, nebo kratší tresty recidivistům.
Myslím, že dnes jsou recidivisté trestáni příliš, takže by bylo vhodné ukládat nižší tresty recidivistům, ale zároveň třeba vidíme, že v některých případech i prvopachatelům, kteří se dopustí relativně závažné trestné činnosti, jsou uložené tresty, které to tou závažnosti neodrážejí. Možná i v některých případech by bylo namístě ukládat trošku přísnější tresty i prvopachatelům, ale obecně si myslím, že bychom ty nůžky mezi trestáním těchto dvou skupin měli zužovat.