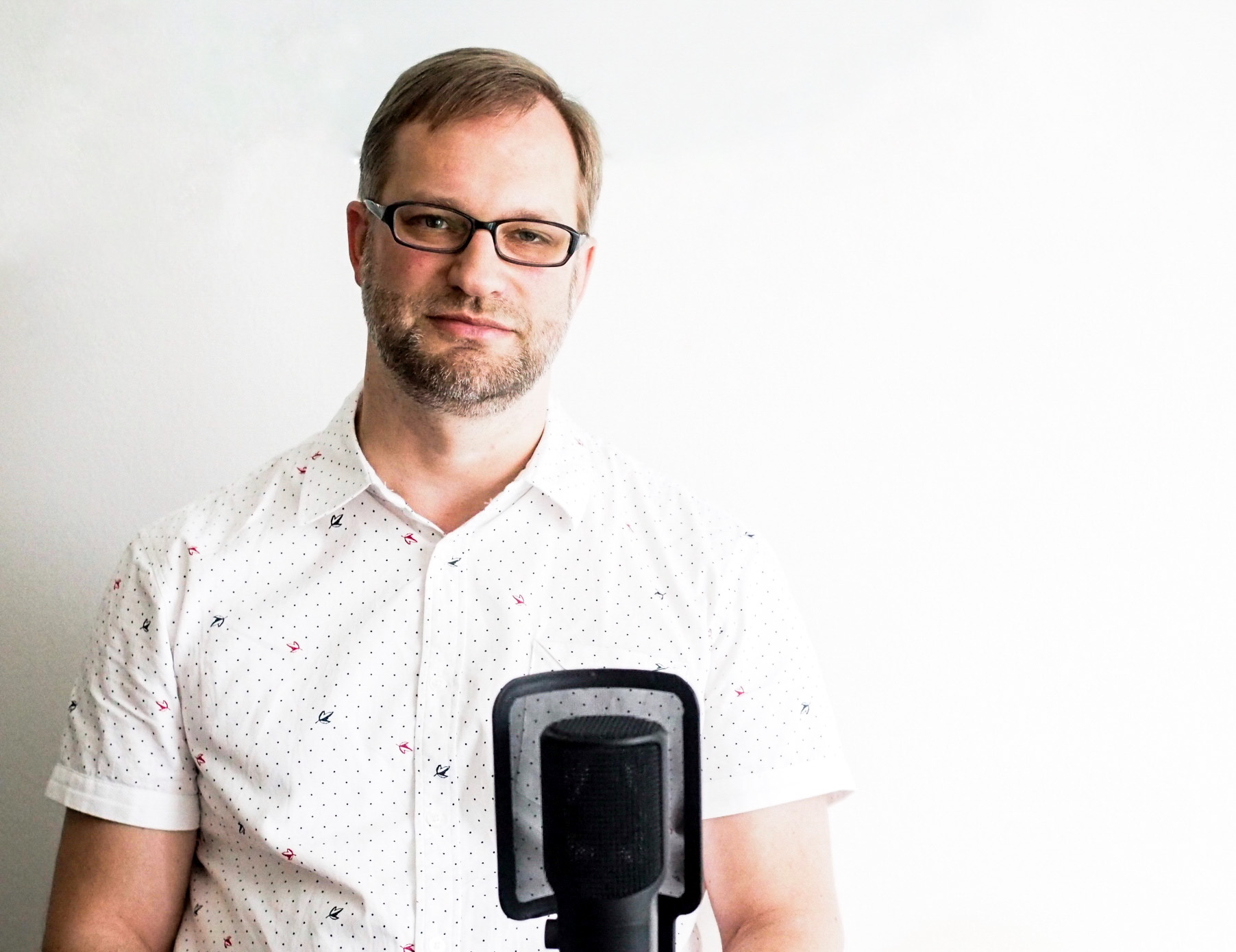 Dnes se zaměříme na identifikaci mluvčího – na forenzní fonetiku. Na toto téma tu máme osobu nejpovolanější, forenzního fonetika ředitele fonetického ústavu Filozofické fakulty Univerzity Karlovy doc. Mgr. Radek Skarnitzl, Ph.D.
Rozhovor si můžete poslechnout také jako podcast zde:
Můžete nám na úvod vysvětlit, co forenzní fonetika znamená?
Slovo forenzní pro posluchače tohoto podcastu asi představovat nemusím. Pochází však z římského fórum, což bylo soudní shromáždění. Dnes se tedy forenzní používá ve smyslu pro účely soudního procesu nebo pro účely vyšetřování. Fonetika je věda, zabývající se řečí. Trochu bojujeme s tím, co si obecná veřejnost pod fonetikou představuje, protože nazveme-li člověka fonetikem nebo lingvistou, často si pod tím představuje někoho, kdo buzeruje ostatní, jak mají správně mluvit a v případě lingvisty, kde se píší velká písmena, s/z, či y/i. Proti této představě se snažíme bojovat, neboť již dávno není přesná. Fonetika se dnes zabývá řečovou komunikací, nejširšími aspekty řečové komunikace, tedy jak vůbec řeč produkujeme, jak jí slyšíme, jaké základní akustické vlastnosti má řečový signál apod.
Nás ale daleko víc zajímají otázky, ke kterým se možná ještě dostaneme později, a to např. jak dosáhnout toho, aby mi někdo důvěřoval, nebo naopak, proč mi někdo nedůvěřuje, proč jsem někomu nesympatický. To samozřejmě nutně není fonrenzní aspekt, ale je to velmi důležité, protože to v komunikaci mezi sebou cítíme všichni. Každý posluchač jistě někdy potkal někoho, kdo mu byl sympatický, a kdo nikoli a velmi často za tím stojí právě hlas.
Pamatuji si, že jsem míval přednášející na germanistice, jejíž hlas byl tak nepříjemný, že mi kvůli tomu nebyl sympatický předmět a nebavil mě. Opravdu je to tedy věda o řečové komunikaci v nejširších aspektech od psychologických po sociální a samozřejmě i po té lingvistické. Ačkoli lingvistická část je nejméně zajímavá, neboť se jedná o striktní fonetiku, za kterou lze najít základní, či středoškolské poučky. Dnešní fonetika je již jinde.
Jsme web azměřený na trestní právo, proto moje první otázka směřuje k tomu, zda se na Vás často obrací orgány činné v trestním řízení, případně v jaké věci?
Jsem soudním znalcem teprve dva měsíce a znaleckou činnost vykonávám pod hlavičkou Filozofické fakulty Univerzity Karlovy jakožto znaleckého ústavu. Ne každý ví, že něco jako znalecký ústav existuje, proto se velmi často potkávam s tím, že je můj posudek zpochybňován, dokonce i soudci. Pokud má osoba akreditované doktorské studium v oblasti fonetiky, tak znaleckou činnost v této oblasti jménem znaleckého ústavu jednoduše vykonávat může. Zatím se na mě tedy neobrací často a já to ani aktivně nevyhledávám. Na stránkách ústavu sice máme uvedenou jako expertízu i identifikaci mluvčího atd., ale i přesto se u mě jednalo řekněme o 4-5 vypracovaných posudků. Kromě toho všeho mám i svou práci, výuku atd.
Dalo by se i přesto říct, zda jste se setkal s případy, které se opakovalv?
Identifikace mluvčího obecně se považuje za jednu z nejčastějších úloh, které forenzní fonetik řeší, ale kromě toho jsou to poměrně často požadavky na přepis nekvalitního záznamu, někdy jsou to např. záznamy z bezpečnostní videokamery umístěné nad vchodem podniku a úkolem je přepsat něco, co se dělo poblíž, což je velmi obtížné, protože se do toho promítají i nějaké další hluky. Tedy přepis je jedna z těch častých úloh a další úlohou, která je poměrně častá, a která je velmi problematická je odhalení manipulací. Tedy prohlášení, že se jedná o nahrávku původní, nebylo s ní manipulováno, nebo naopak. Dřív se manipulace dělali tak, že se zastřihla páska magnetofonu a slepila se někde jinde, tak jsme mohli část promluvy přesunout jinam, nebo ji úplně vymazat. Dnes se to dělá v počítači velmi snadno, jsou na tom programy, které jsou volně stažitelné a není potřeba žádné veliké expertízy, abych v podstatě detekovatelně dokázal něco změnit v digitálním signálu.
Technologie, které dnešní doba nabízí jistě identifikaci nesmírně stěžují. V programech se toho dá již velmi mnoho změnit.
Už před pár lety jedna firma vyvinula software, kde ukázala tzv. morfování, kdy jste schopná vzít moji fotku a vaší a udělat mezi nimi plynulý přechod nekonečného množství fotografií, které od mých rysů půjdou k vašim. A něco podobného funguje i v hlase. Firma vyhlásila, že něco takového objevila, ale že to nezveřejnění, neboť to má obrovský škodlivý potenciál. Nijak se to tedy nevyužilo a pokud vím ani nevyužívá, ale možnosti jsou. Morfování hlasů existuje a je volně přístupné. V Japonsku se to podařilo již jednomu fonetikovi přibližně před 10-15 lety. Máte tedy pravdu, že technický pokrok je, nebo může být problematický.
Když už jsme zabrousili do historie, narazila jsem na zajímavý případ týkající se forenzní fonetiky, který je z roku 1932. Mohli bychom si ho krátce představit?
Byly i starší případy nebo minimálně případy, kdy se hlas a svědectví o hlase objevilo u soudu jakožto důkaz, ale tenhle případ byl velmi zajímavý, protože se týkal národní celebrity USA, Charlese Lindbergha, který jako první přeletěl Atlantský oceán a jeho syn byl unesen. Myslím, že mu v té době bylo 2,5 roku. Únosce se ozval po telefonu s tím, že požadoval výkupné 50 000 USD a Lindberg s tím souhlasil. Skrz prostředníka se setkali na hřbitově. Lindbergh seděl v autě, prostředník šel na hřbitov a pachatel zvolal několik slov. Lindbergh ta slova slyšel a na základě tohoto svědectví, které se odehrálo v noci na hřbitově, a hlas se říká, že byl cca 100 m daleko, svědčil, a to až po dvou a půl letech, že ten hlas poznává. Koho by to zajímalo, může se podívat na film J. Edgar, ve kterém hraje Leonardo Dicaprio ředitele FBI, který se jako první snažil o prosazování forenzních nebo vědeckých přístupů ve vyšetřování. Právě toto je tam jako jeden z těch případů, který byl důležitým nejenom pro forenzní fonetiku nebo pro hlas. Svědectví probíhalo po dvou a půl letech, protože jistou dobu trvalo, než byl na základě označených bankovek pachatel zadržen. Byl jím Němec Bruno Richard Hauptmann a poznat někoho po dvou a půl letech velmi problematické asi jakkoliv a velmi brzy bylo jeho svědectví zpochybněno. Ne, že by to nebyl Hauptmann, i když je zajímavé, že asi před 3-4 roky vyšla v Německu kniha, týkající se právě toho, že on pachatelem nebyl, a to i navzdory nespočtu jiných důkazů. Byl zadržen na základě bankovek, každopádně Lindberg svědčil, že poznává hlas Hauptmanna, který slyšel o 2,5 roku dříve 100 m daleko, řekněme 5-7 slov. Svědectví poměrně brzy zpochybnila americká psycholožka Francis McAfee, která jako první udělala experiment, čímž je právě tento případ zajímavý, neboť vedl k prvnímu psychologickému experimentu.
Velké skupině studentů přehrávala nahrávku, nebo ji jim četla za plentou a s různými odstupy času nechala poté studenty identifikovat cílový hlas se čtyřmi dalšími. Ukázalo se, že druhý den přesnost klesala na cca 80 % a po měsíci už byla v podstatě téměř na úrovni náhody. Sice to nebyl z dnešního hlediska správně metodologicky provedený psychologický experiment, ale to, že nám klesá schopnost identifikovat mluvčího, a to zřejmě nejenom hlasem, je jasné. Případ vedl ke zkoumání schopnosti svědků poznat hlas a zkoumá se dodnes. U nás se to vůbec nedělá, nevytvářejí se hlasové konfrontace, podobně jako existují vizuální konfrontace. Můžete se setkat s tím, že vám jako oběti, či svědkovi ukáží fotografii pěti lidí a máte určit, který z nich je pachatel, ale že by vám někdo přehrál pět hlasů se stejným zadáním, to se nedělá. A vlastně vůbec nevím proč. Je to sice na jedné straně nespolehlivé, na druhou stranu nejsem si úplně jistý, jestli to lze připisovat nějakému osvícení v našem systému.
To by možná mohl být podnět ke zlepšení, či uvážení, zda s tím nezačít.
To je právě otázka, jestli je to dobré. Např. v Británii se to dělá, a dokonce poměrně často. Jsou nastavována stále přísnější kritéria, jak vůbec hlasy vybírat. Když vybíráte fotografie, tak také vybíráte určitým způsobem, nemůžete vybrat úplně pět náhodných lidí. U hlasu bych musel najít někoho, kdo odpovídá předpokládaným věkem, nebo třeba dialektem. Pokud oběť, či svědek řekne, že šlo jasně o mluvčího z Brna, nebudu vybírat Ostraváky nebo Pražáky atd. Dále by se měli lišit podobností hlasu. Svědka bych měl vyslechnout, zjistit toho o hlasu co nejvíce a pak hledat podobné. V Anglii na to mají velmi propracované techniky, kdy pomocí vícedimenzionálního škálování různých akustických vlastností vyberou osm nejpodobnější hlasů, celkově jich je tedy potom devět, z rozsáhlé databáze a ty potom vybírají.
Jestli se to již nějakou dobu používá věřím, že už to nějakým způsobem vypilovali.
Pilují to pořád dál. Za měsíc bude konference Mezinárodní asociace forenzní fonetiky a akustiky a já jsem recenzoval některé příspěvky, kdy se jeden týkal dalšího pokroku v této oblasti. Stále se to tedy řeší. Kolegyně v Cambridge na podobnost hlasů dělá velký projekt právě pro tyto účely. Tedy je to velmi zajímavá oblast. Jak jsem již řekl, vlastně nevím, proč se to u nás nedělá, každopádně by to bylo zajímavé a rozhodně ne levné. Sestavit hlasovou konfrontace není levné z hlediska peněz, ale ani z hlediska časového úsilí a pracovního úsilí nasazení lidí, kteří se na tom musí podílet, tedy možná je dobře, že to u nás není, vlastně na to nedokáži odpovědět.
Jak vůbec samotná identifikace probíhá, mohl byste to ilustrovat na nějakém konkrétním případu?
Nejprve musím zjistit, že mám dost kvalitního materiálu, tím myslím, že je dostatek řeči a dostatečně kvalitní signál. Teď mám zrovna na stole případ, kde je všemu rozumět, ale když se pak na to podíváte podrobněji, zjistíte, že signál obsahuje frekvence víceméně do tisíce herců, což je hrozně málo. I telefon přenáší do tří a půl tisíc a normálně nahráváme do šestnácti tisíc, což už je zase téměř při hranici lidského sluchu nebo pro mě už pod hranicí, protože klesá s věkem. Tisíc herců neobsahuje ani informace o všech samohláskách, je tedy zajímavé, že tomu je rozumět. Na první poslech mi tedy vůbec nedošlo, jak je to špatné, ale když v tom chci něco měřit, zjistím, že vlastně nemám co. Sice rozumím, ale tzv. formanty, to jsou vlastně rezonance samohlásek. Můžeme si představit akusticky nějaký akord, jako kdyby 'a' bylo třeba c-dur a i bylo f-dur. Každá samohláska má rezonanční frekvence, které můžeme změřit. Jsou do jisté míry pro mluvčího charakteristické. A tady najednou nebyly. Říkal jsem si, jak je to možné, že všemu bez problémů rozumím, protože jsem zvyklý na materiál, kterému člověk ani nerozumí. Tento případ je tedy zvláštní v tom, že je všemu rozumět, ale nepoužitelný je signál. Jediné, co tedy mohu udělat je základní poslechová analýza. Klienta jsem téměř až nabádal, ať to stáhne. Požadavek na materiál se týkal jak kvality, tak kvantity. Nicméně to nestáhli a stále chtějí, abych tu analýzu udělal, a tak tedy udělám. Každopádně jsem řekl, že můj závěr rozhodně nebude jednoznačný, ani se nedá mluvit o vysoké pravděpodobnosti, protože prostě, když tam nic není, tak tam nic není. Tedy zjistit, zda je vůbec materiál použitelný je první krok. V druhém kroku se člověku doporučuje, pokud má více nahrávek, aby si udělal nahrávku jednu nahrávku, kdy cílově řeší jenom toho mluvčího tzn. vystříhat různé ruchy nebo hlasy dalších mluvčích, pokud je to dialog a naposlouchat to, tzn. seznámit se s tím, opakovaně hlas poslouchat a navnímat tak, aby se stal známým. Dnes je již známé, že známé hlasy a neznámé hlasy vnímáme úplně jinak, jsou to vlastně úplně odlišné kognitivní procesy, kdy se ukazuje, že pokud bychom se znali velmi dobře a já vás uslyším jít proti sobě na ulici a nevšimnu si vás, tak vás okamžitě poznám. Říká se tomu tzv. gestaltové vnímání, kdy na první dobrou okamžitě poznám, že se jedná o manželku, kamaráda, tátu apod. Okamžitě se mi vybavují nebo spojují různé afektivní stavy či vztahy vůči tomu mluvčímu. Vše se zvizuální, např. i to, že jsme spolu byli na dovolené, vlastně se nám rozsvítí celý mozek. Kdybychom se na něj v tu chvíli dívali, aktivují se všechna centra – paměťová, zraková, řečová atd. Zatímco u vnímání neznámých hlasů např. vašeho, ten vnímám vůči průměru tzn. mladá žena, pravděpodobně ze středních Čech, s o trošku vyšším hlasem, než jsou jiné. Víc bych ale momentálně nedokázal říct tzn. já si ho ne jako fonetik, ale jako každý z nás, stáhl k průměru a uvědomil si, že se od průměru liší ve vybraných rysech, které jsou náhodné. Něco mě na vašem hlase zaujalo, co si uvědomuji, ale je to úplně jiný typ vnímání, to analytické versus holistické vnímání, tedy neznámých a známých hlasů. Snažím se tedy hlas navnímat tak, aby se mi stal tak trochu známý, i když samozřejmě někdy k tomu neudělám ty asociace ať už třeba emocionální. Tedy seznámit se s hlasem je další krok, pak už si můžu všímat analyticky jednotlivých oblastí, jednotlivých rysů, které mohou být zajímavé. Poslechová analýza se samozřejmě kritizuje, protože je subjektivní, ale existují postupy, jak jí udělat objektivnější až úplně objektivní.
Jedna možnost je využití analytického protokolu, který jsme vytvořili pro češtinu, a to na základě několika protokolů, dle toho, co jsme považovali za vhodné. Analyticky tedy potom zaměřím na jednotlivé oblasti vašeho hlasu od výšky, melodické variability, tempa nebo třeba morální variability. Zda je váš hlas pořád stejný, jestli zpomalíte, nebo zrychlíte. To jsou ty suprasegmentální rysy na úrovni jednotlivých hlásek melodie. Dále se díváme na realizaci samohlásek, souhlásek, případně různé řečové vad. Zní to zvláštně, ale téměř každý nějakou má. Pak se samozřejmě díváme na hlas. Ten je vůbec asi tím nejsložitějším. Hlasem myslím kmitání hlasivek, protože to je přesně něco, co vnímáme, ale hrozně těžko se to popisuje. Rozložit kompozici, tedy hlas na jeho složky, to vyžaduje trénink, ale možné to je. Říct, zda je hlas dyšný a jestli je dyšnější než normálně, protože třeba ženy obecně mají dyšnější hlasy než muži. Mají jinou geometrii hlasivek. Analytický protokol, kdy postupuju složku od složky a vyhodnocuji jestli je normální, což velmi často je, ne každý mluvčí má něco výrazně abnormálního ve smyslu vůči statistickému průměru, tedy statisticky nenormálního, ale každopádně to je další krok k vyhodnocení – analytický protokol. Další možnost poslechu by byla se spolupracovníkem pomocí tzv. seskupování naslepo. Funguje to tak, že bych měl mít nějakého frontemana, který by mi případ připravil a předal mi ho už jen s určitým úkolem anglicky tomu říkají case manager, což je administrativní pracovník, který to připraví. Často se stane, že někdo zavolá, a zeptá se, zda-li bych mu mohl potvrdit, že je to on. To je ovšem špatně. Já bych neměl vědět, co po mně, kdo chce. Je těžké proti tomu bojovat. Ve větších kancelářích, nebo na západě v Anglii se to dělá běžně. Mají nějakého case managera, který vezme nahrávky dvou mluvčích, které se porovnávají, zamíchá tam nějaké další nahrávky z databáze, které zase budou nějak podobné a mým úkolem je, abych je seskupil podle toho, která patří, kterému mluvčímu. Klíčové na tom je, že nevím, jestli mluvčích je pět, čtyři, sedm nebo jenom ty dva. Dle poslechu porovnávám dvaceti sekundové ideálně dvaceti šesti sekundové úseky. Pokud dojdu k tomu, že je to stejné a case manager poté potvrdí, že to tak je, tak jde o objektivizaci mé subjektivní metody. Potvrdil jsem tím, že jsem schopen poslouchat správně. Subjektivitu, ke které jsem využil jak to holistické vnímání, tak i analytické, a je jedno, jak jsem k tomu došel. Pokud jsem tomu došel správně potvrzuji tím zaprvé své dovednosti a zadruhé svou objektivitu metody. Poslechová metoda je v nedílnou součástí práce.
Pokud to materiál umožní, měla by následovat akustická analýza, která může být založena na poslechové. Např. jsem odhalil, že mluvčí má posunuté sykavky, tak můžu skutečně změřit řečové spektrum sykavek a statisticky porovnat, že jsou odlišné. Nebo v případě samohlásek mohu slyšet, že má mluvčí zvláštní 'ú', takové mluvčí známe. Pak to mohu zase nejenom napsat, ale i to slyším, že je 'ú' a můžu to opravdu doložit, ať už záznamem s programem, tak formanty na dvourozměrném, nebo trojrozměrném zobrazení. Akustická analýza by tedy ideálně měla následovat. Běžně všichni analyzují základní frekvenci hlasu tzn. jak je hlas vysoký, ale tam je problém ten, že to je něco strašně, co velmi snadno změním. V roce 2011 byl proveden celosvětový výzkum forenzních fanatiků, co měříte, když porovnáváte hlasy. Všichni odpověděli, že základní frekvenci měří a v podstatě všichni se shodují na tom, že není moc použitelná, protože když budu chtít, tak klidně mohu začít mluvit takhle (se změnou hlasu). Mohu mluvit o 1-2 tóny výš. Kdybychom teď začali s rozhovorem, nikdo nepozná, že takhle nemluvím normálně. Můžeme to samozřejmě i přehnat, ale v rozumné míře variability, to děláme běžně, a běžně to funguje i když se přizpůsobujeme navzájem. Mluvím-li s kolegou, jdu automaticky výš, protože má vyšší hlas a dělám to povědomě, tedy většinou si něco takového neuvědomujeme. Jsou tedy i parametry, které lze změřit, ale jejich vypovídající hodnota není velká, respektive může sloužit spíše třeba pro eliminaci než pro identifikaci. O tom nicméně myslím minule mluvil i pan Dr. Závora, že když nám jde o forenzní aspekty, velmi často pachatelé prožívají stres a stres typicky vede ke zvýšení základní frekvence, mluvíte výš. Tím pádem by nemělo dojít k tomu, že ve sporné nahrávce tzn. z toho trestného činu, by vaše základní frekvence byla nižší než v té srovnávací. Pokud by tomu tak bylo, mohu říci, že se jedná o důkaz ve směru eliminace, ale nejedná se o identitní osoby.
Když jsme už narazili na frekvence, nabízí se otázka, co když pachatel nějakým způsobem svůj hlas záměrně zaměňuje? Může hlas změnit natolik, že ho nerozeznáte?
Jestli je to teoreticky možné, rozhodně ano. Dělal jsem výzkumy se svými studenty, kde jsem lidem řekl ať změní co nejvíce svůj hlas a zkoumal, co udělají. Narazili jsme na mluvčí, kteří byli vysoce talentovaní, kteří skutečně změnili svůj hlas tak, že bych to nepoznal. Jedna věc je, že můžu úplně zkroutit svou hubu a změnit tak všechno, ale okamžitě, nebo pravděpodobně poznáte, že to není můj hlas. Nebo začnu-li mluvit o oktávu výš, tak také pravděpodobně takhle normálně nemluvím. Skutečně jsme ale poznali mluvčí, kteří mluví tak, že to zní úplně přirozeně a úplně jinak. S tím by si neporadil nikdo, ani fonetik ani stroj.
Tedy ano, možné to je. V reálném případě jsem se s tím naštěstí ještě nesetkal, protože to většinou neumí a když někdo mění svůj hlas, tak dělá právě to, že jde s hlasem o tolik výš, že je poznat, že to pravděpodobně není jeho normální frekvence či výška. Člověk je tedy potom schopen od toho abstrahovat, respektive tento parametr nezohledňovat. Často si mluvčí třeba zakryjí pusu, to teď jde určitě slyšet. Bylo slyšet, že rezonance vypadaly jinak. Nebo si dávají před pusu kapesník. když je takhle nebo kapesník, i tím se změní rezonance, ale nezmění tím hlas, ten zůstává stejný. Naštěstí zatím nedělají pachatelé něco, co by výrazně komplikovalo identifikaci. V angličtině jsem se setkal s jedním případem, kdy někdo velmi přesvědčivě hrál několik řečových vad najednou. Angličtina má takovéto "r", které je tzv. aproximanta, kdy se jazyk jenom přiblíží, ale nekmitá jako v češtině. V britské angličtině se považuje za vadu, když máte, oni říkají takové jiné "r". Když místo "very" říkáte "vely". Jestli jste viděla film Králova řeč, tak ten král tuto vadu má. Považuje se to za vadu řeči a tenhle mluvčí to skutečně velmi dobře předstíral. Přidal k tomu ještě nějaké další, ale ono obecně, čím víc mluvíte, tím snadněji se odhalíte. Pokud člověk není opravdu talentovaný, tak udržet více způsobů maskování najednou je velmi těžké. Nikdy jsem to nezkoušel, nebo respektive momentálně provádíme výzkum na maskování a skrývání své hlasové identity s několika doktorandy, kdy právě toto zkoumáme a děláme asi tří minutové nahrávky, které se snažím něco přečíst stejným, jedním hlasem. Např. vyšpulím rty a opravdu se celou dobu musím snažit, abych to nepustil. Nebo to budu číst šeptanou formou a dát to úplně celé tímto způsobem, také není legrace. Nesmíte ani na chvíli vypnout a nenechat hlasivky kmitat normálně. Jsou to tedy docela náročné nahrávky, ve kterých vždy uděláme jednu změnu a ještě jsme nedošli ke dvěma najednou.
Máte z toho už nějaké výsledky, nebo už jste částečně zkoumali, jestli právě taková záměna to nějakým způsobem ovlivní?
Zkoušeli jsem zatím několik poměrně základních věcí. Ale máme jednu databázi, ve které je asi sto mluvčích. Přibližně patnáct z nich bylo vysoce talentovaných a přibližně šedesát změnilo základní frekvenci, když jsem jim řekl, aby co nejvíce změnili svůj hlas. To je tedy nejčastější, že např. muži jdou s hlasem výš. Vlastně málokdy jde někdo níž, ale občas se to také děje, když má někdo vyšší hlas. Další změny jsou pak velmi individuální a jak jsem již řekl patnáct těch talentovaných lidí a někteří z nich znějí u maskování opravdu úplně přirozeně tak, že to nebylo poznat.
Takové tedy základní statistiky, co dělají a jak je to efektivní ve smyslu poznatelné, když vím, že se jedná o stejného člověka, to zmapované máme. Zkoušeli jsme to také porovnat pomocí nejmodernějšího automatického rozpoznávání řeči, který využívá ty nejmodernější přístupy k rozpoznávání mluvčího a tam už i ten systém chybuje. Chybovost se pohybuje na úrovni 20-30 % i u těch nejmodernějších. Systémy jsou dělané na to, aby od ní běžnou variabilitu abstrahovali. Každý mluvíme jinak ráno a odpoledne. Kdybychom se tady sešli odpoledne, bude můj i váš hlas znít jinak, a to je právě ta běžná variabilita. Nebo když budu naštvaný a smutný, tak se také bude víceméně jednat o běžnou variabilitu. Pokud se ale budu opravdu snažit změnit svůj hlas, tak už je to nad rámec toho, co neuronové sítě nebo vektory jsou natrénované rozpoznávat.
Kdyby tedy nějaký šikovný imitátor spáchal trestný čin, mohlo by se stát, že ho neidentifikujete?
To je otázka, na kterou odpověď nemáme. Spolupracujeme s Petrem Jablonským a v rámci tohoto projektu jsme ho nahráli již před rokem, a s podrobnými analýzami jsme ještě úplně nezačali. Bylo zajímavé, že byl ochotný nám udělat jak běžné imitace, které dělá např. Zemana apod., ale také byl ochotný se pro nás naučit cizí hlas a tam si myslím, že to poznat bude. U Zemana, nebo jestli znáte Babišovi dobroty, to je myslím velmi dobré. Kdyby to člověk neviděl, tak si není jistý. Možná až půjdeme hlouběji, nebo se budeme podrobněji, některé věci, které tam jsou, poznáme. Samozřejmě u některých mluvčích to může být až karikatura, to, co dělá imitátor. Sám Petr Jablonský říká, že úplně neví, co dělá. Podobně jako já jakožto forenzní fonetik, tak i on si musí osobu, kterou se učí, naposlouchat a vnímat velmi holisticky. Rozhodně nejde po formantech nebo samohláskách.
Co když je na nahrávce nějaký šum nebo hluk, dokážete si s tím také poradit?
Jak už jsem říkal, je daleko častější, že tomu tak je, než že tomu tak není. Představa, že bychom měli čistou nahrávku je téměř nerealistické. Spíš jde o to jak šum vypadá a jak je silný, tzn. někdy je to úzkospektrální šum, kdy je tam jen několik frekvencí, nebo zkrátka úzké pásmo frekvencí. Když do toho budete ještě vysávat, tak je to samozřejmě problematické, protože to je zvuk, který pokrývá celou škálu frekvencí. Je tedy spíše běžné, že tomu tak je a otázka je nakolik to znemožňuje nebo dělá obtížnější následnou analýzu. Poslech bývá často možný, ne všechny akustické parametry je možné analyzovat, protože např. pokud bych chtěl kvantifikovat vlastnosti hlasů, tedy jestli mám dnešní hlas šeptavý, či hlubší, jemuž říkáme třepená fonetace, tak to jsou parametry, které existují, ale které jsou právě těmito širokopásmovými hluky zničeny a jejich extrakce je pak nespolehlivá. Otázkou tedy zůstává, zda je vůbec možná akustická analýza, to je vlastně to hlavní, co mě zajímá.
Zmiňoval jste, že určitým způsobem např. tím, že si dá člověk ruku před ústa, svůj hlas ovlivní. Ne vždy je to ten hlavní parametr, který hlas znemožní identifikovat, ale co např. když mluvčí šeptá?
Určitě ano a dokonce je to jeden z těch efektivnějších způsobů, jak svůj hlas změnit. Výhoda je, že když šeptáte, tak nejste tak dobře slyšet, tedy moc lidí nešeptá. Pokud však šeptáte, připravíte řečový signál o tóny, které analyzuji. My sice slyšíme rozdíl mezi 'a' a 's', pořád tam nějaké rezonance, formanty zůstanou, ale daleko hůře se to bude analyzovat a samozřejmě, pokud je v pozadí i šum, tak o to hůře. Stejně tak tomu ale o to hůře bude rozumět posluchač. A mluvčí pravděpodobně chce, aby mu bylo rozumět, pokud s někým komunikuje, třeba i když anonymně volá apod. Šepot tedy je sice efektivní ve smyslu maskování své identity, ale není efektivní ve smyslu předání zprávy, kterou chci předat.
Zabrousili jsme i na psychickou stránku, že pokud je člověk ve stresu, má hlas položený výš. Dá se z té psychické stránky vyčíst ještě něco, např. povaha?
Pokoušet se o psychologický profil mluvčího na základě řeči je jedna z mála věcí, kterou IPA – Mezinárodní foentická asociace, zakazuje. Analýza stresu je běžná a poměrně normální, případně také analýza intoxikace, alkoholové nebo drogové. V tomto směru mohu dělat nějaké závěry. O psychologický profil bychom se ale pokoušet neměli. Forenzní fonetika nebo forenzní fonetika a akustika, která zahrnuje právě i automatické přístupy k řeči a mluvčímu, poslechový přístup akustický. Je to velmi variabilní, tedy i relativně volné, co se smí a co nikoli. IPA má nějaký svůj code of practice neboli etický kodex a drtivá většina je tam doporučena. Kromě těch úplně jasných věcí, např. že moje finanční odměna by neměla záviset na tom, co napíšu do posudku. V těch odborných věcech téměř všechno, co IPA předepisuje, tak doporučuje. Tohle je ale to jediné, co zakazuje. Existují ale různé zázračné softwary nebo stránky, kde se to dělá. Vždycky jde o korelaci, ne o kauzalitu. Říct, že dle hlasu je jasné, že jde o plachého člověka, také se mohl pouze špatně vyspat, tedy dělat nějaké masivní závěry z toho nejde. Jedná se o jedinou oblast, kterou IPA svým členům zapovídá. Ačkoli se to ale zkoumá, víme, že jsou nějaké koreláty tzn. je mezi tím vztah, ale chybí kauzalita. Nemůžeme v této oblasti odhalovat příčinné vztahy, tedy psychologický profil a navíc ještě detekce lži, to jsou dvě věci, které jsou napsány v jednom bodě, že bychom je dělat neměli.
Takže i lhaní. To by mi zrovna přišlo poměrně zajímavé při identifikaci, zda člověk mluví pravdu, nebo nemluví.
Opravdu bychom to dělat neměli a nikdo by neměl tvrdit, že to lze.
V jednom rozhovoru jste zmiňoval, že je těžké poznat ironii, pro kterou jsou Češi poměrně známí. Čím to je, že ironie se těžko rozpozná?
Ironie a sarkasmus jsou věci, které můžeme signalizovat hlasově a také nemusíme. Opět se jedná o relativní vztahy tzn. velmi často, když třeba říkáme něco ironicky, tak trošku níž, nebo třeba zpomalíme. To se nám teda povedlo (s ironickým hlasem). Zkrátka nějaký podobný hlas. Někdy tam tu třepenou fonetaci využijeme, ale také to mohu říct klidně a významně se u toho dívat apod. Opět zde vztahy nejsou jednoznačné. Existují tedy nějaké ironické koreláty hlasu či sarkastického. Často se třeba mluví o nazalitě. Když mluvíme ironicky nebo sarkasticky, tak člověk trošku nazalizuje. Bývalý prezident Klaus mluvil sarkasticky velmi a také nazalizuje. Hodně mluví nosem. Je zajímavé, jak se právě u něj osobnost snoubí s hlasem. Můžu ironizovat a být sarkastický, aniž bych nazalizoval, tedy mluvil nosem. Jsou nějaké běžné věci, které např. podíváte-li se, co dělají herci, kteří chtějí znít ironicky nebo sarkasticky, dělají. Takové výzkumy jsou a ukazují, že nazalizace se sarkasmem velmi úzce souvisí, zároveň se ukazuje, že nazalizace souvisí se submisivními povahami nebo postavami, které herci mají hrát. Když hrajou někoho arogantního, agresivního, tak dělají opak. Jako kdyby mluvili trošku jako by měli přeraženou nosní přepážku. To nicméně vyšlo v americkém výzkumu, nevím, jak je to u nás, tady jsme to nezkoumali. Když ale jeden herec má ztvárnit různé postavy, tak k tomu využívá nazalitu, taková studie skutečně v Americe, nebo vlastně v Kanadě byla. Nazalita tam hraje roli podobně jako u toho sarkasmu.
Např. pojišťovny používají různé softwary na analýzu hlasu, zvládnete říci, na jakém principu fungují a co je jejich cílem?
To už jsem trochu naznačil v předchozí odpovědi. Je to něco, co by se dělat nemělo. Pojišťovny samozřejmě neřeknou na základě, čeho to funguje, ale je to poměrně běžné. Mě to samozřejmě zajímá a bylo by skvělé, kdybychom byli schopni říct, že když někdo zní takhle nebo jeho řečové parametry vykazují takovéto vlastnosti tak, že je dost pravděpodobné, že lže. A to třeba v případě, kdy se hlásí pojistný podvod. Ukázalo se ale, že takové systémy např. skutečně diskriminují lidi s koktavostí. Když se trošku zakoktám, tak se u mě okamžitě objeví červená vlajka s výstrahou pozor na něj. Nebo můžu být po opici trošku se mi bude klepat hlas, okamžitě mě to vyhmátne. Nevím přesně, jaké parametry to zkoumá, ale je to přesně tohle – koktání, třes hlasu, tzn. stabilita fonace, ale pak zavolá někdo starší třeba člověk nad 70 let, který už to ovládání hlasivkových svalů nebo hrtanových svalů obecně nemá tak jemnou, což způsobuje jemné klepání hlasu a software okamžitě řekne, že lže, nebo že si na něj mají dávat pozor. Není to tak, že by software člověka okamžitě zamítlo, ale vlastně vás vyhmátnou k následující pečlivější analýze lidských subjektem, v tomto případě pracovníkem pojišťovny. Ukázalo se tedy, že tyto přístupy jsou diskriminační, protože skutečně diskriminují skupiny obyvatel, ať už na základě věku nebo na základě řečové vady. Tedy ano, existuje to a společnosti to zřejmě dělají pořád, ale je to velmi kontroverzní a jak už jsem naznačil, zda-li člověk mluví pravdu, je přesně něco, co bychom dělat neměli a nemyslím, že by počítače byly spolehlivější. Jednou na základě parametrů, které jsem zmínil, např. starší mluvčí nemusí mít šanci tím projít a to je diskriminační.
Myslíte, že máte profesní deformaci? Analyzujete, když s někým mluvíte?
Analyzuji, rozhodně ano. Profesní deformaci mám a poměrně rychle jí získávají i naši studenti. Je to asi běžné. Nebrání mi to soustředit se na to, co člověk říká, to ne. Neřeknu si ty jo, ta má ale krásný hlas a přitom vůbec nevnímal, na co se mě ptá, nebo i kdybych si říkal, že mluví divně a nevšímal si, co říká. I přesto si toho ale všímám. My si toho vlastně ve skutečnosti všímáme všichni, ale podvědomě. Rozdíl mezi námi fonetiky je, že si uvědomujeme, co je to, co v tom hlase či řeči je zvláštní a zajímá nás to jako koníček. Je pravda, že občas jedu tramvají a říkám si, toho bych potřeboval dostat k nám do studia a nahrát si ho, protože nás zajímají ty věci, o kterých jsem mluvil na začátku, tedy co dělá hlas sympatickým, atraktivním, důvěryhodným a naopak, proč někdo téměř automaticky zní nesympaticky. Rádi bychom i někdy takovým lidem pomáhali.
Dá se naučit mít sympatický hlas?
Určitě dá. Hodně lidí má problém s tím, že mluví moc napjatě. Hodně to souvisí s tím, že má zdvižený hrtan, a mluví nějak takhle. Zdvižený hrtan tzn. že se mi trošku sníží rezonance, ale zároveň je hlas nepříjemný a napjatý, to asi slyšíte.
Vy byste také mohl být imitátor, zvládnete tolik hlasů!
Zvládnu spoustu hlasů, ale nevím, zda bych dokázal tu kombinaci. Dokázal bych změnit svůj hlas tak, že by to nebylo poznat a znělo by to přirozeně. Je otázka, zda bych dokázal emitovat konkrétního člověka, to jsem nikdy nezkoušel. Rozhodně bych k tomu přistupoval úplně jinak, než Petr Jablonský, který vlastně neví, co dělá, jen to nasaje a má zkrátka talent. Např. u když Jablonský imituje Zemana, říkám si, no jo, on má vlastně takové divné 'í' takové centralizovanější, a to mě nikdy při poslechu Zemana samo o sobě nepraštilo, ale pak to slyším při imitaci u Jablonského. Já bych k tomu tedy asi přistupoval úplně jinak, což by mi možná zabránilo v úspěchu, takže to zatím zkoušet nebudu.