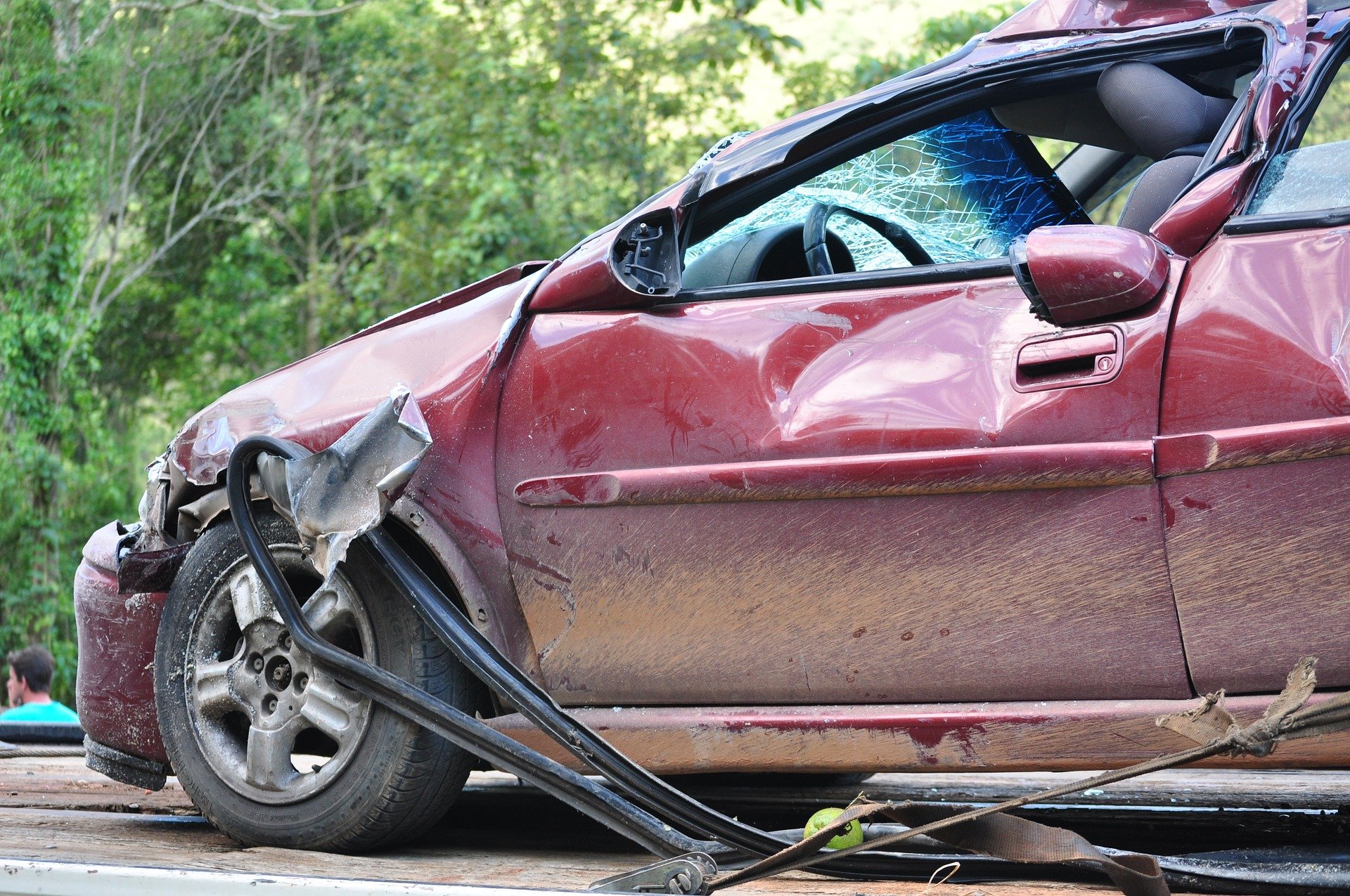 Okresní soud v Liberci odsoudil obviněného řidiče za přečin usmrcení z nedbalosti k trestu odnětí svobody v trvání 14 měsíců, který podmíněně odložil na zkušební dobu 2 a půl roku. Soud obviněnému řidiči také uložil trest zákazu činnosti spočívající v zákazu řízení motorových vozidel po dobu 2 let a rozhodl o náhradě škody.
Obviněný se trestného činu dopustil tím, že při řízení nákladního vozu dostatečně nesledoval situaci v provozu, kvůli čemu tak neviděl vozidlo poškozeného, do kterého narazil v nedovolené rychlosti 110 km/h. V době nárazu stál poškozený u svého vozidla, které bylo odstaveno na mostě v připojovacím jízdním pruhu. Ve vozidle seděla ještě jeho spolujezdkyně. Nutno dodat, že poškozený neměl bezpečností oděv s reflexními prvky, ani neoznačil vozidlo jako překážku provozu.
Po nárazu byl poškozený na místě mrtev, spolujezdkyně utrpěla tržnou ránu nad pravým okem v čelní krajině, tržnou ránu nad pravou Achillovou šlachou a zhmoždění levého lokte.
Proti rozhodnutí Okresního soudu podal obviněný odvolání, které bylo usnesením Krajského soudu zamítnuto jako nedůvodné.
Obviněný se proto dovolal k Nejvyššímu soudu.
Jako důvod uvedl, že Okresní soud bagatelizuje spoluúčast na straně poškozeného, který zastavil automobil na zcela nevhodném místě, neoznačil vozidla a nepoužil reflexní oděv. Obviněný má tedy za to, že soudy dostatečně nezohlednily zavinění poškozeného na předmětné nehodě, kdy poškozený byl podle něj prakticky jediným viníkem nehody.
Nejvyšší soud v tomto případě řešil otázku, nakolik se na způsobení nehody podílel sám poškozený.
Nejvyšší soud po přezkoumání došel k závěru, že poškozený uplatnil stejné námitky již v předcházejících řízeních a při odvolání. S těmito námitkami se předchozí soudy již vypořádaly, a to následovně:
Obviněný nedodržel povolenou rychlost, která byla v době nehody v úseku stanovena na 90km/h. Obviněný jel rychlostí 110km/h. S ohledem na to konstatují, že při dodržení rychlosti by na daném rovném úseku bylo možné nehodě zabránit.
Dále poukazují na fakt, že obviněný narazil do poškozeného čelně v plné rychlosti a nejsou zjištěny žádné stopy po brždění. Z tohoto plyne, že se obviněný do poslední chvíle nevěnoval řízení, překážku zcela přehlédl, a to přesto, že byl schopen ji vidět na vzdálenost 150 m.
A ačkoliv poškozený spáchal dva dopravní přestupky (vozidlo měl označit výstražným trojúhelníkem a spustit výstražná světla. A měl si obléct reflexní vestu), nelze mu klást k tíži místo odstavení vozidla, jelikož v případě, že se jedná o poruchu a vozidlo je z nějakého důvodu nepojízdné, nemá řidič na výběr.
Nejvyšší soud se závěry a argumentací soudů zcela ztotožnil a dovolací důvody shledal nepodstatnými. Dovolání proto odmítl. Odsuzující rozhodnutí tedy zůstává nadále v platnosti.
Celé rozhodnutí Nejvyššího soudu naleznete zde.