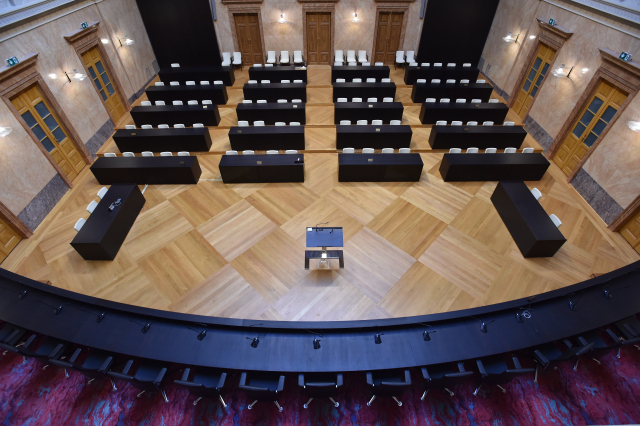 Ústavní soud (ÚS) dnes otevřel Milanu Jančovi, jenž byl za komunistické totality opakovaně omezován na svobodě, cestu k úplné soudní rehabilitaci. Nařídil Nejvyššímu soudu, aby se znovu zabýval stížností pro porušení zákona, kterou podala v Jančův prospěch někdejší ministryně spravedlnosti Marie Benešová (za ANO). Nejvyšší soud původně stížnosti nevyhověl.
Ústavní soudce Vojtěch Šimíček řekl, že v případě pochybností je zapotřebí rozhodovat pro rehabilitaci a uvědomovat si celkový kontext doby nesvobody před rokem 1989. Komunistický režim se snažil z některých svých odpůrců udělat "běžné kriminálníky", případně proti nim účelově zneužíval psychiatrické diagnózy.
"Je to významný nález pro rehabilitační věci obecně. Stále jsou desítky lidí v ČR i na Slovensku, kteří se marně domáhají plné rehabilitace," řekl advokát Lubomír Müller. Janča se dnešního vyhlášení nálezu nezúčastnil. Od nucené emigrace v 80. letech žije v Mnichově v Německu.
ÚS v nálezu zdůraznil, že justice při úvahách o splnění podmínek soudní rehabilitace může s ohledem na typovou závažnost trestné činnosti upustit od stanovení takzvaných zbytkových trestů. Připomněl také to, že totalitní moc často zneužívala jak trestní represi, tak psychiatrické léčení proti odpůrcům režimu.
"O to více lze mít pochybnost, zda a za jakých okolností se stěžovatel skutečně dopustil trestných činů, na něž se rehabilitace podle zákona o soudní rehabilitaci přímo ze zákona nevztahuje, a zda nebylo rozhodnutí o jejich spáchání stěžovatelem naopak jen způsobem orgánů veřejné moci, jak stěžovatele zdiskreditovat, znepříjemnit mu život a udělat z něj 'běžného kriminálníka'," řekl soudce zpravodaj Šimíček.
V letech 1967 až 1980 byl Janča na základě několika soudních rozhodnutí celkem 6,5 roku omezen na svobodě ve věznicích a psychiatrických léčebnách. Dosáhl téměř úplné rehabilitace. V jednom případě mu polistopadové soudy ponechaly zbytkový dvouměsíční trest za trestné činy, na které se soudní rehabilitace nevztahovala automaticky, konkrétně za útok na státní orgán a pokus o hanobení národa, rasy a přesvědčení. Původní trestní spis se nedochoval.
(čtk)