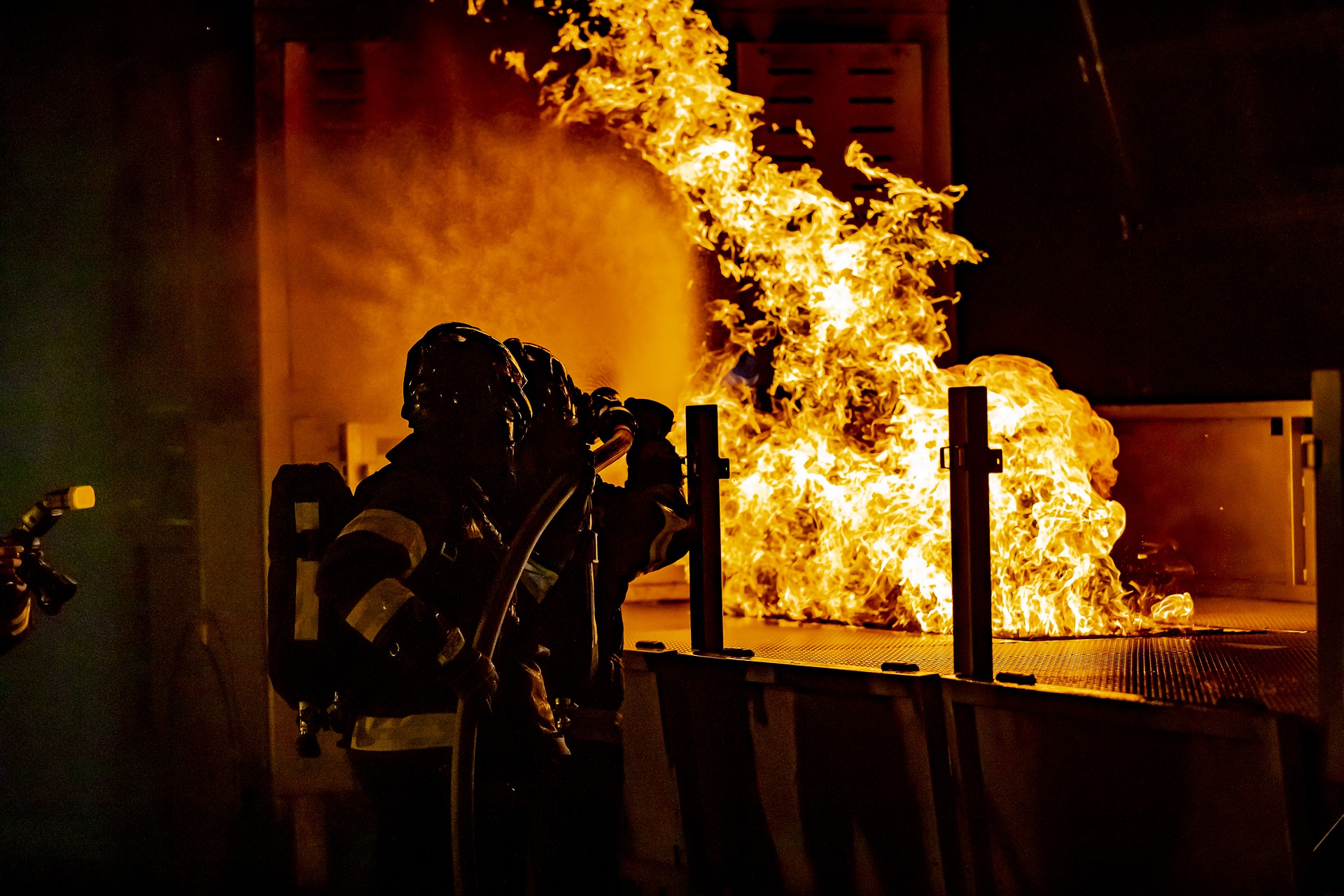 Krajský soud v Ostravě v úterý potvrdil za vraždu 11 lidí doživotní trest pro žháře z Bohumína na Karvinsku. Obžalovaný, který u dveří bytu v panelovém domě založil požár, s žalobcem už před časem uzavřel dohodu. Soud ji dnes schválil. Rozhodnutí je už pravomocné, obžalovaný ani státní zástupce nemají právo na odvolání. Poškozeným soud uznal jako náhradu 19 milionů korun, celkem vznesli nároky za 104 milionů. Se zbytkem se mají poškození obrátit na soud občanskoprávní žalobou.
Požár panelového domu vypukl loni 8. srpna odpoledne. Motivem žhářského útoku byly podle žalobce i soudu spory v rodině. Obviněný nezvládl fakt, že jej opustila manželka a nastěhovala se do bytu, kde bydlel její syn s družkou a svým synem. Právě dveře tohoto bytu polil muž podle policie přineseným benzinem a zapálil. V bytě bylo 15 lidí, konala se tam zrovna oslava narozenin. "Byl vedený dlouhodobou nenávistí k synovi a záští k manželce," uvedl státní zástupce Michal Król.
Pro založení požáru muž podle soudu použil osm litrů benzinu, který nalil na dveře a do prostoru mezi dveře a práh. Hořlavá tekutina tak natekla do bytu. Když benzin odsouzený zapálil, oheň se velmi rychle rozšířil. Během deseti minut byly v plamenech všechny místnosti bytu. Přímo v ohni zemřelo šest lidí. Dalších pět lidí zemřelo po pádu z okna v 11. patře, když se snažili plamenům uniknout. Mezi mrtvými byly i tři děti a těhotná žena.
Na výši trestu se dnes už odsouzený se žalobcem dohodl. Na nárok poškozených na náhradu škody se ale dohoda nevztahovala. "Klient si je vědom toho, co způsobil. Rozhodnutí o náhradě škody chtěl nechat na soudu," řekl dnes žhářův advokát.
Petr Kausta, který u soudu zastupoval část poškozených, uvedl, že jeho klienti zpočátku nechápali, jak je možné v takovém případě s podezřelým uzavřít dohodu. Někteří nejprve požadovali řádný proces. "Nakonec jsem to klientům vysvětlil," uvedl Kausta s tím, že pro psychiku pozůstalých je varianta bez nutnosti výslechů příznivější. Podle něj se odsouzený muž chová zcela necitelně a vůbec během vyšetřování neprojevil lítost.
Celkem poškození z řad přeživších, příbuzných obětí, obyvatel domu a například i města, kterému dům patří, vznesli nároky ve výši 104 milionů korun. Soud dnes uznal jen malou část z nich, a to 19 milionů korun. Se zbytkem se pak poškození mají obrátit na soud prostřednictvím občanskoprávní žaloby.
Soud uložil odsouzenému muži souhrnný trest. Odsouzen byl za vydírání, nebezpečné vyhrožování, výtržnictví, vraždu, obecné ohrožení, ohrožení pod vlivem návykové látky. Několik týdnů před žhářským útokem totiž ohrožoval syna a jeho partnerku na veřejnosti plynovou pistolí. Vyhrožoval jim zastřelením. Navíc pak v srpnu na místo žhářského útoku přijel autem pod vlivem alkoholu.