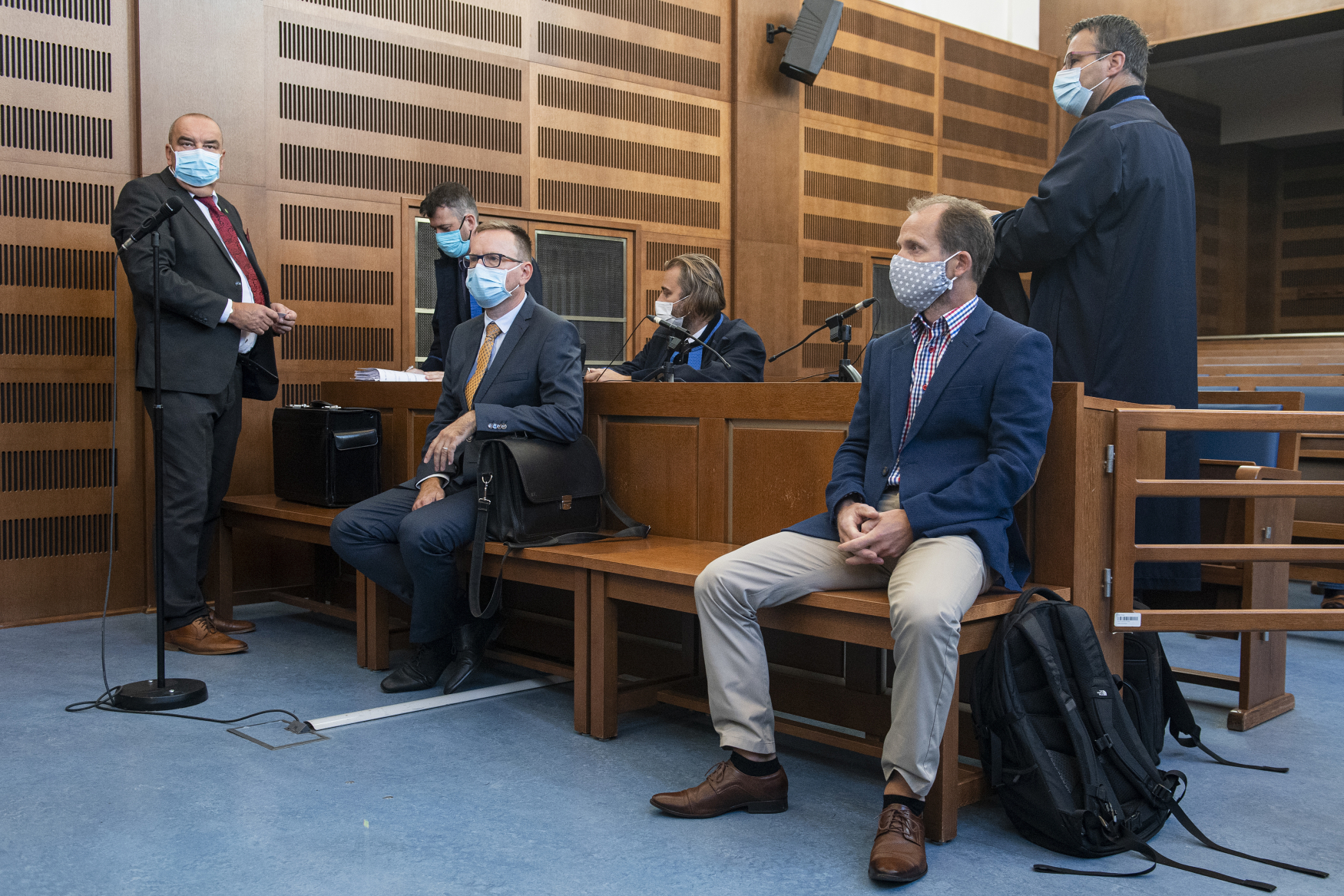 Odvolací soud dnes potvrdil osvobození všech devíti obžalovaných v tzv. krkonošské kauze, která se týkala dotací pro Herní krajinu Pecka u Pece pod Sněžkou a také ukládání zeminy. Verdikt je pravomocný. Obžalobě z dotačního podvodu či ze zneužití pravomoci čelil starosta Pece Alan Tomášek nebo bývalý ředitel Správy Krkonošského národního parku (KRNAP) Jan Hřebačka.
"Ničeho nezákonného jsem se nedopustil. Stejně tak jsem přesvědčený, že ničeho nezákonného se nedopustili ani ostatní obvinění," řekl starosta Tomášek odvolacímu senátu pražského vrchního soudu. Podle jeho obhájce obžaloba kriminalizovala naprosto běžné jednání.
Osm obžalovaných lidí i spoluobžalovanou firmu Sivia CZ zprostil obžaloby loni v listopadu královéhradecký krajský soud. Dospěl k závěru, že popsané skutky nebyly trestným činem. Státní zástupce se následně odvolal v neprospěch všech obžalovaných, soud podle něj nesprávně vyhodnotil důkazy. Odvolání podal i Hřebačka, který se domáhal výroku, že se popsané skutky vůbec nestaly. Vrchní soud však nyní obě odvolání zamítl jako nedůvodná.
"Odvolací soud má do hodnotících úvah nalézacího soudu zasáhnout jen při zjištění nezákonnosti. Nic takového jsme nezjistili," podotkl soudce Vladimír Vočka. Obžalobu označil za "chaotickou, zmatenou a nepřehlednou" a zkritizoval práci státního zástupce, který ji podal.
Herní krajina Pecka vznikla za 45 milionů korun, otevřela se v létě 2018 a vstup je tam zdarma. Kvůli projektu bylo obviněno osm lidí, a to ze zneužití pravomoci. Sedm z nich také z pokusu o dotační podvod a pokusu o poškození finančních zájmů EU. Obžaloba tvrdila, že v případě dokonání podvodu mohla vzniknout škoda ve výši 32,8 milionu korun. Podle státního zástupce nebyly splněny podmínky pro čerpání dotace z příslušného přeshraničního programu, někteří obžalovaní údajně vědomě uvedli nepravdivé údaje a navíc byl porušen platný územní plán Pece.
Ohledně zeminy vinila obžaloba vedle Tomáška a Hřebačky také vedoucí stavebního úřadu Pece Alenu Adamcovou a firmu Sivia CZ, a to z nedbalostního ohrožení a poškození životního prostředí a ze zneužití pravomoci. Sivia měla v nájmu pozemky, kam se podle spisu navážela zemina a kamení ze staveniště v centru města. Pozemky v ochranném pásmu vodního zdroje pitné vody s přesahem do chráněné zóny Krkonošského národního parku firmě pronajala Správa KRNAP. Podle královéhradeckého soudu však nešlo o stavební suť, jak stálo v trestním oznámení, a pozemek, kde byla zemina deponována, byl dlouhodobě deponií různého materiálu. Proto životní prostředí nebylo ohroženo.