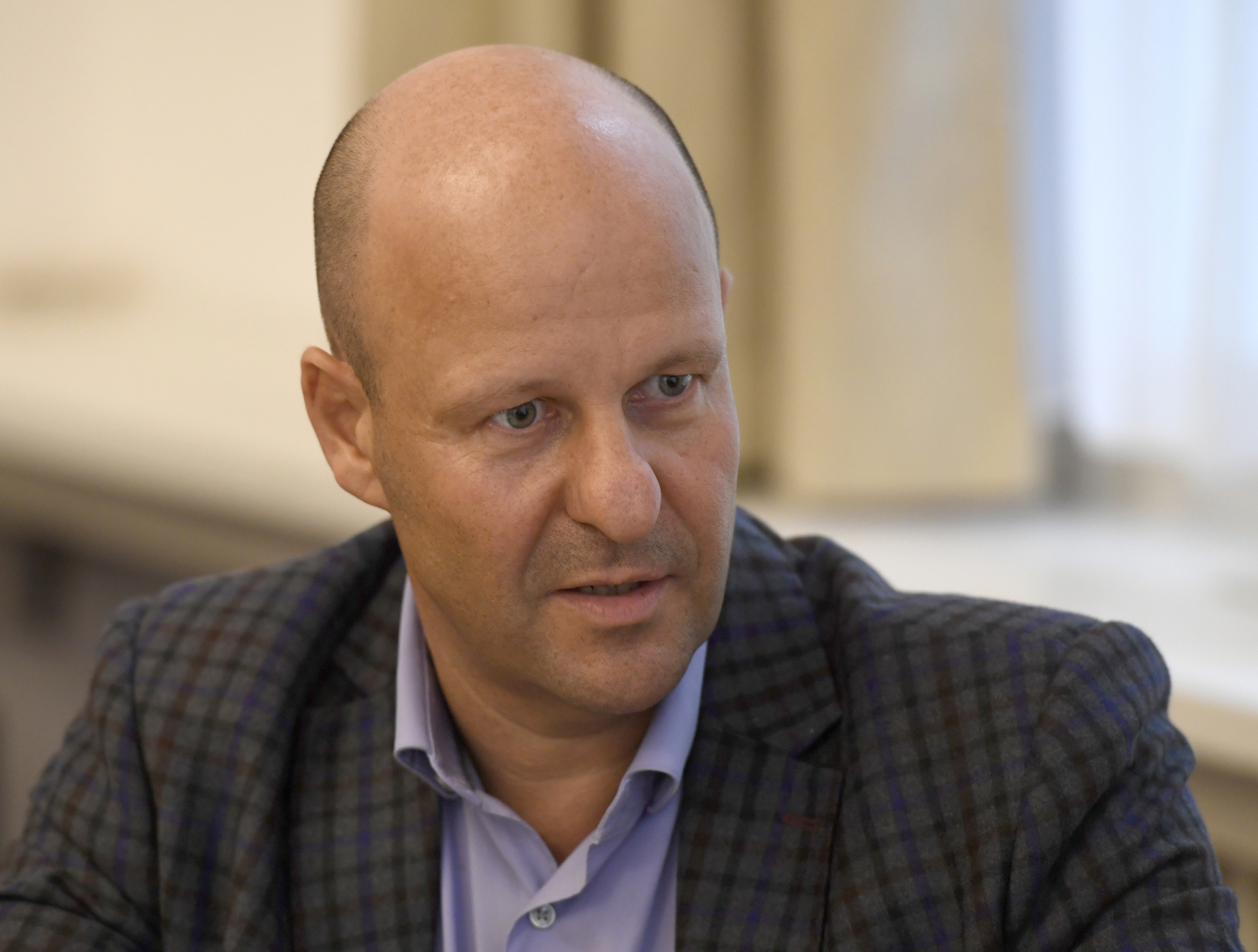 Státní zástupce navrhuje vazbu pro tři obviněné v kauze kolem nyní již bývalého náměstka pražského primátora Petra Hlubučka (STAN). V tiskové zprávě to dnes uvedl Adam Borgula z Vrchního státního zastupitelství v Praze. Podle žalobce hrozí, že by obvinění mohli uprchnout, nebo působit na dosud nevyslechnuté svědky či spoluobviněné. V případu, který souvisí s hospodařením pražského dopravního podniku (DPP), informovali žalobci o obvinění 11 lidí, deník Právo dnes napsal, že je celkem stíháno již 13 lidí.
"Státní zástupce Vrchního státního zastupitelství v Praze ve věci podal návrh na vzetí do vazby tří obviněných osob, které jsou trestně stíhány pro zločiny účast na organizované zločinecké skupině, přijetí úplatku a pro přečin nedovolená výroba a jiného nakládání s omamnými a psychotropními látkami a s jedy, a to z vazebního důvodu útěkového a koluzního. Právní kvalifikace skutků, pro něž jsou obvinění stíháni, není identická," uvedl Borgula.
Mezi obviněnými je podle informací médií vedle Hlubučka podnikatel Michal Redl. Oba jsou podezřelí z korupce a účasti na organizované skupině a právě Redl čelí i podezření z nedovoleného nakládání s omamnými a psychotropními látkami.
Mezi obviněné patří podle čtvrtečních informací serveru Seznam Zprávy i vedoucí jednotky informačních technologií dopravního podniku Luděk Šteffel, šéf právního odboru Dalibor Kučera, vedoucí odboru technické správy objektů Martin Vejsada, různí podnikatelé, osobní řidič Redla či obchodní zástupce radiokomunikační firmy.
Seznam Zprávy ve čtvrtek také napsaly, že policie chce kromě 11 již stíhaných lidí obvinit i ekonomického náměstka dopravního podniku Mateje Augustína a podnikatele Pavla Dovhomilija. Deník Právo dnes informoval o tom, že policie nakonec obvinila 13 lidí.
Podle Seznam Zpráv byl hlavou skupiny Redl, který v minulosti spolupracoval s uprchlým zločincem Radovanem Krejčířem. Skupina podle policie "systematicky obsadila klíčové pozice v dopravním podniku tak, aby dosazení spřátelení manažeři mohli ovlivňovat různá výběrová řízení s cílem získat od 'vítězných' firem úplatky", uvedl server.
Hlubuček ve čtvrtek rezignoval na funkci náměstka pražského primátora, člena rady hlavního města a člena dozorčí rady Pražských služeb. Ve středu po výzvě vedení strany rezignoval na všechny stranické funkce včetně pozice na kandidátce STAN pro podzimní volby do zastupitelstva, kde figuroval na třetím místě. Hnutí STAN mu pozastavilo členství. Hlubuček se vzdal také členství v dozorčí radě DPP.
Hlubučkův obhájce Lukáš Trojan uvedl, že popis jednání jeho klienta, který je v usnesení o zahájení trestního stíhání, se diametrálně liší od toho, jak je Hlubuček a jeho role v kauze DP, na základě informací uniklých od médií, veřejně prezentována. "Lze tedy jen apelovat, aby i v případě Ing. Hlubučka jako osoby veřejného zájmu byl respektován princip presumpce neviny," uvedl Trojan.
(čtk)