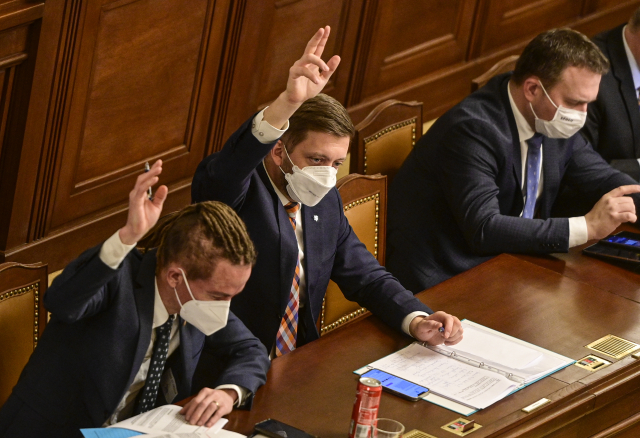 Působení v nestátních ozbrojených skupinách v cizině bude asi samostatným trestným činem, bude za ně hrozit až pětileté vězení. Předpokládá to vládní novela, kterou v úvodním kole podpořila Sněmovna. Předloha se týká také například nároku obětí kriminality na peníze od státu a začlenění některých evropských směrnic do českého právního řádu. Nyní ji posoudí ústavně-právní výbor.
Trestní zákoník zná nyní trestný čin služby v cizích ozbrojených silách. Týká se ale pouze českých občanů a není možné jej použít na působení v nestátních skupinách, například v povstaleckých silách nebo v různých útvarech, které ve skutečnosti státem nejsou. Čin účasti na teroristické skupině lze zase použít jen v případě, že se prokáže teroristický charakter uskupení, stojí ve zdůvodnění.
Nový trestný čin nazvaný "účast na nestátní ozbrojené skupině zaměřené na působení v ozbrojeném konfliktu" nebude vyžadovat, aby byl pachatel formálně členem takové skupiny. Postačí, když do daného státu odcestuje s úmyslem zapojit se do bojové činnosti uskupení.
Nárok obětí trestných činů na peněžitou pomoc od státu má být podle novely opět výhradně při zhoršení jejich sociální situace. Úprava reaguje na problematický výklad jednoho z ustanovení. Nejvyšší správní soud podle podkladů v minulosti uvedl, že oběti nemusejí zhoršenou sociální situaci prokazovat. Pro nárok na tuto pomoc postačí, že doloží rozhodnutí soudu, kterým jim přiznal náhradu škody nebo nemajetkové újmy.
Soud podle zdůvodnění v podstatě nařídil státu nahrazovat peněžitou pomocí "všechny možné a myslitelné majetkové škody a nemajetkové újmy, pokud o nich soud pravomocně rozhodl". Prakticky to znamená, že i v případech, kdy by oběť měla nárok na paušální částku 50.000 korun, může dostat bez dalších podmínek až 200.000 korun.
Předlohu podala ještě bývalá vláda Andreje Babiše (ANO). Zavedením nového trestného činu účasti na nestátní ozbrojené skupině i úpravou nároku obětí kriminality na peněžitou pomoc od státu se poslanci zabývali už v minulém volebním období, novely ale do voleb nestihli projednat.
(čtk)