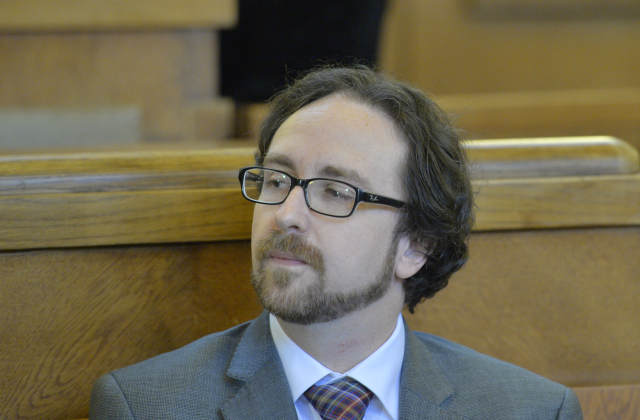 Soud dnes přiznal právníku Davidu Mlíčkovi celkové odškodné 400.000 korun za jeho trestní stíhání v kauze Promopro. Verdikt není pravomocný, bývalý ředitel odboru veřejných zakázek v sekci pro české předsednictví v Radě EU žádal od státu 4,7 milionu Kč. Původně se žalobou domohl 200.000 korun, do věci se ale následně vložil Ústavní soud s tím, že taková částka není vzhledem k zásahu do Mlíčkova života dostatečná.
"Soud zvýšil poskytnutou částku vzhledem k tomu, že žalobce (Mlíčko) se nacházel v produktivním věku, bylo výrazně zasaženo do jeho profesního a rodinného života a byly výrazně zasaženy finance jeho rodiny," odůvodnila dnešní rozhodnutí soudkyně Obvodního soudu pro Prahu 2 Zdeňka Burdová. Zmínila také, že Mlíčkovo stíhání velmi těžce nesla i jeho manželka.
Kauza Promopro se týkala zakázky, kterou v souvislosti s českým předsednictvím tato firma v roce 2008 získala od úřadu vlády bez výběrového řízení. Kvůli následnému předkládání smyšlených faktur za zajištění audiovizuální techniky na konferencích poslaly soudy do vězení devět podnikatelů. Tři obžalované úředníky včetně Mlíčka naopak justice osvobodila a označila je za obětní beránky. Jejich stíhání trvalo čtyři roky a devět měsíců.
Ministerstvo spravedlnosti Mlíčkovi dobrovolně vyplatilo 60.000 korun a další peníze poskytnout odmítalo, proto se právník obrátil na soudy. Způsobenou nemajetkovou újmu vyčíslil na 4,5 milionu, dalších 225.000 korun chtěl za průtahy v trestním řízení. Uvedl, že obvinění mu způsobilo problémy pracovní, finanční i osobní. Mimo jiné skončil s prací v advokátní kanceláři a na svou obhajobu vynaložil veškeré úspory, takže další peníze si musel půjčovat od rodičů. Stěžoval si také na nadměrnou medializaci kauzy ze strany policie.
Burdová ale konstatovala, že soud musí vycházet ze srovnatelných rozhodnutí v dřívějších věcech. Mlíčkovi tak podle ní není možné přiznat částku v řádu milionů, když jeho někdejší spoluobžalovaná – bývalá vedoucí sekce pro předsednictví ČR Jana Hendrichová – se na státu domohla celkově 180.000 korun. Vedle 60.000 korun již vyplaceným ministerstvem tak soudkyně Mlíčkovi přidala dalších 340.000. Celková částka bude vyšší, protože se do ní promítnou ještě úroky z prodlení. Soudkyně v té souvislosti připomněla, že Hendrichová byla v době stíhání na rozdíl od Mlíčka v předdůchodovém věku.
Mlíčkova právní zástupkyně argumentovala případem někdejšího policejního prezidenta Petra Lessyho, jemuž ministerstvo za nezákonné stíhání přiznalo 600.000 korun. Jeho stíhání přitom trvalo zhruba rok a na rozdíl od Mlíčka mu nehrozilo desetileté vězení za zneužití pravomoci a porušení povinnosti při správě cizího majetku. Soudkyně však dospěla k závěru, že Lessyho případ nelze s případem Mlíčka srovnávat, a to i vzhledem k vysoké řídící funkci, kterou Lessy v době zahájení stíhání zastával. Burdová také i nadále míní, že délka Mlíčkova trestního řízení nebyla nepřiměřená, a to kvůli složitosti a rozsáhlosti kauzy Promopro.