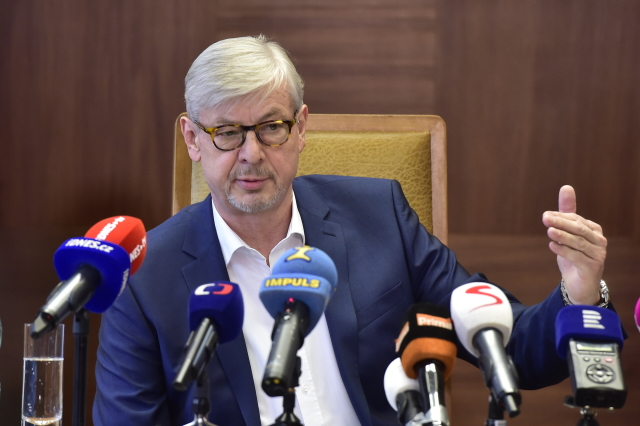 Poradcem ministra spravedlnosti Pavla Blažka (ODS) se stal bývalý ministr spravedlnosti z vlády Miloše Zemana a bývalý předseda Vrchního soudu v Praze Jaroslav Bureš. Na svém webu to oznámilo ministerstvo spravedlnosti.
Sedmašedesátiletý Bureš byl jako nestraník v letech 2001 a 2002 ministrem spravedlnosti v sociálnědemokratické Zemanově vládě. V letech 2004 a 2005 pak byl ministrem bez portfeje a předsedou legislativní rady vlády v kabinetu Stanislava Grosse (ČSSD). V roce 2003 byl rovněž neúspěšným kandidátem sociálních demokratů na prezidenta.
Soudcem byl Bureš po studiích na Právnické fakultě Univerzity Karlovy v Praze jmenován v září 1980. V roce 1986 vstoupil do KSČ, a to podle svých dřívějších vyjádření kvůli tomu, že chtěl dělat kariéru. Krátce po sametové revoluci v listopadu 1989 z komunistické strany odešel. V minulosti působil například jako soudce Městského soudu v Praze nebo Nejvyššího soudu. V letech 2000 a 2001 byl předsedou pražského Vrchního soudu a do funkce se pak vrátil v roce 2013. Sedmileté funkční období na této pozici mu skončilo loni v lednu.
Blažek byl do funkce ministra spravedlnosti jmenován prezidentem Zemanem 17. prosince. Po nástupu odvolal politického náměstka Tomáše Podivínského a na tento post jmenoval Radomíra Daňhela, který byl náměstek na ministerstvu už v letech 2012 a 2013. Ředitelkou Blažkova kabinetu se má podle serveru Lidovky.cz stát Gabriela Kloudová, manželka bývalého vicepremiéra a ministra vnitra Jana Hamáčka (ČSSD). Blažek ani Kloudová informaci nepotvrdili.
(čtk)