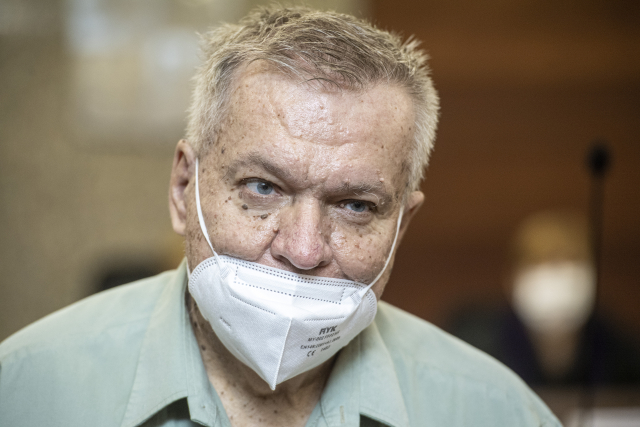 Odsouzený lékař a podnikatel Jaroslav Barták požádal o podmíněné propuštění z věznice v Rýnovicích. Tam si odpykává dvanáctiletý trest za znásilnění, vydírání a sexuální nátlak. Okresní soud s tím nesouhlasí, krajský žádá o psychiatrický znalecký posudek. Informoval o tom dnes server iRozhlas. Lékař je navíc obžalován z plánování tří vražd a vydírání.
K Okresnímu soudu v Jablonci nad Nisou dorazila žádost Bartáka o podmíněné propuštění loni v srpnu. Bývalý spolumajitel polikliniky v pražských Modřanech dostal trest mimo jiné za sexuální zneužívání svých asistentek. Barták by se sice na svobodu mohl po dvanácti letech dostat už příští rok, vše chce ale ještě urychlit, uvedl server. "Je to pravda," řekl serveru k informaci o žádosti o podmínečné propuštění jeden z jeho advokátů Jiří Noha.
Jablonecký soud podle serveru odmítá žádosti vyhovět. Již dvakrát se proto musel třiašedesátiletý lékař odvolat k liberecké pobočce Krajského soudu v Ústí nad Labem, která pokaždé rozhodnutí jabloneckých soudců zrušila. Nejprve z procesních důvodů, podruhé, na konci ledna, kvůli požadavku na doplnění dokazování. "Požadují doplnit znalecký zdravotnický posudek v oboru psychiatrie-psychologie. Poté může soud rozhodovat znovu," řekla iRozhlasu předsedkyně jabloneckého soudu Kateřina Kupková. Psychiatrů je podle ní ale nedostatek.
Znalecké posudky lékaře, které vznikly v minulosti, se k možnému zlepšení Bartákova chování vyjádřily negativně. Okresní soud Bartákovy žádosti opakovaně odmítá, protože podle něj nejsou naplněny podmínky pro předběžné propuštění. Podle předsedkyně soudu Kupkové jde navíc o poměrně komplikovanou kauzu.
Bartákovy činy vyšly najevo v roce 2011. V roce 2013, když si odpykával trest v liberecké věznici, podle obžaloby ze msty za předchozí odsouzení plánoval vraždy advokáta, kněze a bývalého šéfa vojenské tajné služby. Barták se hájí tím, že o svých plánech mluvil ve vězeňských debatách, které nemyslel vážně. Podle něj jde o spiknutí proti němu. Obžaloba tvrdí, že vydíráním chtěl získat přes 80 milionů korun a využít je k útěku z vězení za pomoci vrtulníku. Zajistit to měl jeho tehdejší spoluvězeň Levko, který ale místo toho vše oznámil a svá tvrzení doložil nahrávkami, jež pořídil prostřednictvím hodinek. Obhajoba jeho důvěryhodnost od začátku zpochybňuje. Liberecký krajský soud řešil případ už třikrát.