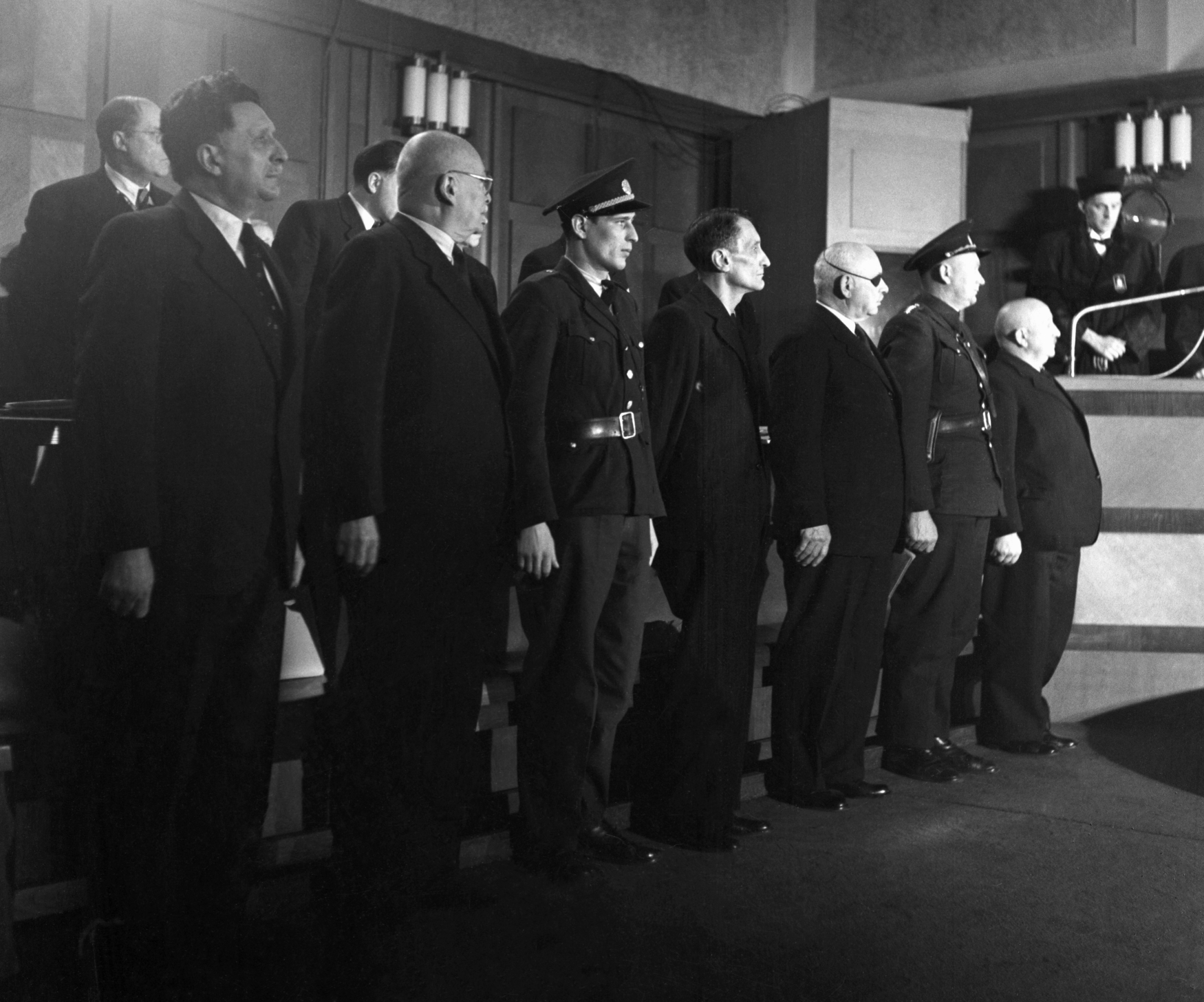 Žalobce pražského městského státního zastupitelství zastavil trestní stíhání bývalých československých premiérů Rudolfa Berana a generála Jana Syrového, které v roce 1947 Národní soud odsoudil za údajnou spolupráci s nacisty ke 20 letům vězení. ČTK to dnes sdělil advokát Lubomír Müller, na kterého se kvůli tomu obrátil praprasynovec a jmenovec generála Jan Syrový. Vrchní soud v Praze letos na jaře povolil obnovu poválečného procesu s tím, že činnost obou politiků za druhé světové války má státní zástupce znovu prošetřit.
"Státní zástupce nově posoudil věc tak, že jmenovaní se žádného trestně postižitelného jednání nedopustili a není ani důvod postoupit věc jinému orgánu," uvedl Müller k rozhodnutí žalobce Jana Kopečného zastavit stíhání obou výrazných osobností první republiky. Verdikt označil za definitivní přehodnocení československých poválečných dějin.
Za nedůvodné označil státní zástupce například obvinění Syrového z prodeje vojenského materiálu Německu nebo tvrzení, že před příchodem německých vojsk nezničil vojenský materiál československé branné moci. O tom, že Beran nepodporoval nacistické hnutí, jak tvrdil poválečný soud, svědčí také to, že ho berlínský soud v roce 1942 odsoudil k deseti letům vězení za "napomáhání velezradě vůči německé říši a pro nadržování nepříteli německé říše", konstatoval podle Müllera státní zástupce.
Koncem loňského roku Česká televize uvedla, že návrh na obnovu procesu se Syrovým zamítl pražský městský soud. Podnět k obnově řízení dal Syrového příbuzný kvůli tomu, že někdejší proces s generálem byl podle něj zmanipulovaný komunisty. Vrchní soud v Praze letos v dubnu ale obnovu procesu povolil. Odůvodnil to tím, že se v případu objevila skutečnost, která dříve nebyla známá. Nejvyšší soud v roce 1995 zamítl stížnost pro porušení zákona proti rozsudkům Národního soudu z roku 1947 v případu Berana i Syrového z procesních důvodů jako nedůvodnou.
Beran, který byl předsedou vlády od prosince 1938 do 15. března 1939, a generál Syrový, který byl premiérem v době mnichovské dohody, byli souzeni a odsouzeni podle prezidentských dekretů z roku 1945 za zločin vojenské zrady. Soud v roce 1947 uznal Berana i Syrového vinnými z kolaborace a vyměřil jim trest 20 let těžkého žaláře, ztráty občanské cti a zkonfiskování majetku.
V soudním procesu, při kterém žalobce u obou někdejších premiérů původně požadoval trest smrti, však nešlo o vypořádání s kolaboranty, protože obvinění zjevně s okupační mocí nespolupracovali. Naopak někteří z nich doplatili na podporu či tolerování domácího odboje vězením, z něhož vyšli až po osvobození. Proces měl spíše účtovat s první republikou a hlavně s agrární stranou, která byla v té době už zakázaná a jejíž byl Beran čelným představitelem.
Syrový byl z vězení propuštěn v roce 1960 na základě amnestie. Poté čtyři roky pracoval jako hlídač u Maroldova panoramatu Bitvy u Lipan, než získal nárok na skromný důchod. Zemřel v roce 1970 v naprostém zapomnění. Beran ve vězení v Leopoldově zemřel už v roce 1954.
Beran byl za války ve styku s odbojovou skupinou Obrana národa a měl spojení i se zahraničím. Podpořil odboj finančně a vyzýval k tomu i další osobnosti. V červnu 1941 Berana zatklo gestapo a v dubnu 1942 ho lidový soud v Berlíně odsoudil k deseti letům káznice. V prosinci následujícího roku byl propuštěn do domácího vězení. V polovině května 1945 se ale ocitl za mřížemi znovu. V té době byl zatčen i Syrový, jednooký válečný hrdina od Zborova, který předal po Mnichovu premiérský post právě Beranovi, ale zůstal v jeho vládě ministrem národní obrany do konce dubna 1939.
(čtk)