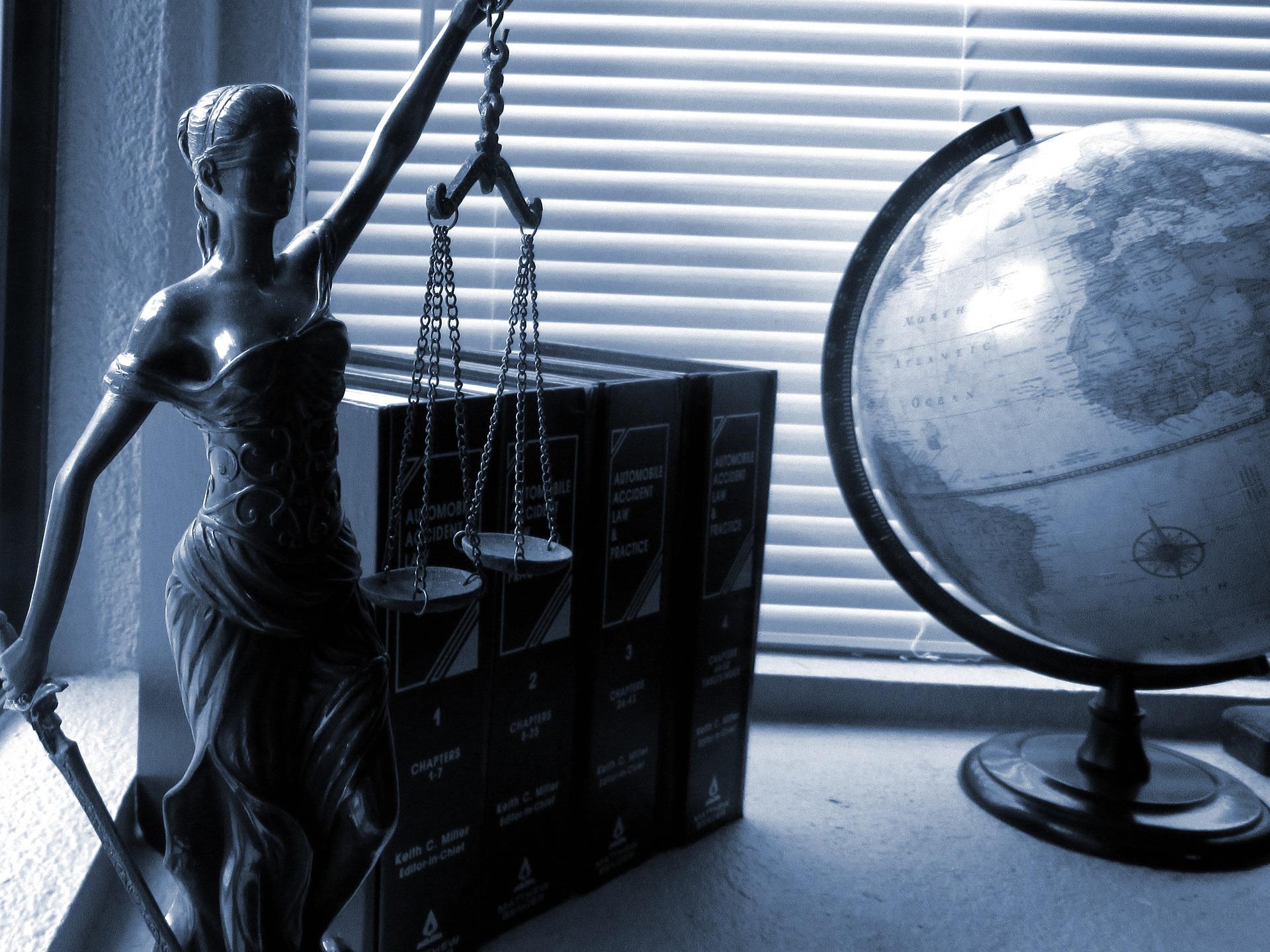 CBA říká, že nabídka 15% navýšení poplatků je nedostatečná a požaduje 25% nárůst, aby se vykompenzovaly roky škrty ve financování
Kriminální advokáti v Anglii a Walesu začali v pondělí stávkovat kvůli poplatkům za právní pomoc, protože varují, že profese čelí "existenční krizi" kvůli nedostatečnému financování.
Kriminální advokátní komora (CBA) uvedla, že nabídka 15% navýšení poplatků, což bylo minimální zvýšení doporučené revizí trestní právní pomoci (Clar) , je po prudkých škrtech nedostatečná – a nebude se vztahovat na nevyřízených 58 000 případů. u korunních soudů.
Říká se, že příjmy za poslední dvě desetiletí klesly téměř o 30 % a specializovaní kriminální advokáti dosahují průměrného ročního příjmu po výdajích 12 200 liber v prvních třech letech praxe, což od roku 2016 přimělo 22 % mladších kriminálních advokátů k odchodu.
Advokáti, kteří se v pondělí účastnili stávky, hovořili o tom, že budou za soudní jednání vypláceny méně než minimální mzda, když se započítávají cesty a hodiny strávené přípravou – a vůbec ne, když se jednání ruší.
Mira Hammad, která sídlí v Liverpoolu a byla povolána do baru v roce 2019, řekla: "Systém trestního soudnictví se rozpadá. Případy nepokračují, protože není dostatek advokátů, není dostatek soudců, není dostatek soudních zdrojů.
"Jako kriminální advokát si nemůžete vydělat dost, takže dělám vyšetřování stejně jako zločin." Kdybych dělal pouze zločin, nemohl bych si vydělat na živobytí. Je to neudržitelné pro každého, kdo je zapojen do systému.
"Skutečnost, že v systému nejsou žádné finanční prostředky, znamená, že je to také neuvěřitelně stresující a frustrující práce. Nedostáváte dobře zaplaceno a neustále musíte pracovat v systému, který je prostě zcela nefunkční."Přihlaste se k odběru prvního vydání, našeho bezplatného denního zpravodaje – každý všední den ráno v 7:00 BST
Vyloučení je první od roku 2014 kriminálními obhájci , dosud jediný případ, kdy vstoupili do stávky. I to bylo nad poplatky za právní pomoc. Členové CBA v roce 2019 podpořili akci na zajištění spravedlivých poplatků, ale byla pozastavena, dokud nebude znám výsledek Clara, který obsahoval doporučení na zvýšení poplatku o 15 %, když byl konečně zveřejněn loni v prosinci.Advertisement
CBA je naštvaná, že poté, co přezkum trval tak dlouho, vláda nezavedla zvýšení mezd okamžitě, ale zahájila konzultaci o doporučeních v březnu , která skončila teprve začátkem tohoto měsíce. Chce 25% nárůst, aby vyrovnal roky reálného snižování.
Andrew Fitch-Holland, kriminální advokát sídlící v Nottinghamu, který byl do baru povolán v roce 1990, řekl, že dobrá vůle praktikujících byla zneužita.
"Lidé jsou na bodu zlomu, viděl jsem kolegy v slzách," řekl. "Vím o míře osobního dluhu, který si lidé berou. Všichni se snažíme vyjít s penězi a upřímně jsme nemocní a unavení z toho, že nedostáváme zaplaceno za práci, kterou děláme."
Dodal: "Nejsme chamtiví. Došlo k řadě brutálních škrtů v našem financování v době, kdy se také v průběhu let zvýšila náročnost práce. Takže nejen že dostáváme méně peněz, ale také se po nás žádá, abychom dělali více za méně. Dostali jsme se do existenční krize a trestní soud vykrvácí členy."
Obhájci odejdou zpočátku v pondělí a úterý, každý týden zvýší počet stávkových dnů o jeden a vyvrcholí pětidenním odchodem v týdnu začínajícím 18. červencem. Na korunních kurtech v Londýně (na Old Bailey), Birminghamu, Bristolu, Cardiffu, Leedsu a Manchesteru budou stávkující řady.
Nebudou také přijímat pokyny pro nové případy a pokračují v protestních protestních akcích , které začaly 11. dubna , odmítnou přijmout navrácení, kde nastoupí na místo původního advokáta u soudního jednání, kterého se tento již nemůže zúčastnit. Opatření povede ke zpoždění případů, což prohloubí krizi nevyřízených případů.
Vláda označila rozhodnutí CBA za "zklamání" a uvedla, že "zbytečné" stávky by pouze poškodily oběti. Zpochybnila mandát CBA k této akci a tvrdí, že 15% navýšení by znamenalo, že by typický kriminální advokát vydělal zhruba 7 000 liber ročně navíc.
zdroj: THE GUARDIAN